Tour 6 Dreamy Mountain Homes on October 6
Gather inspiration for your own home in these drool-worthy dwellings.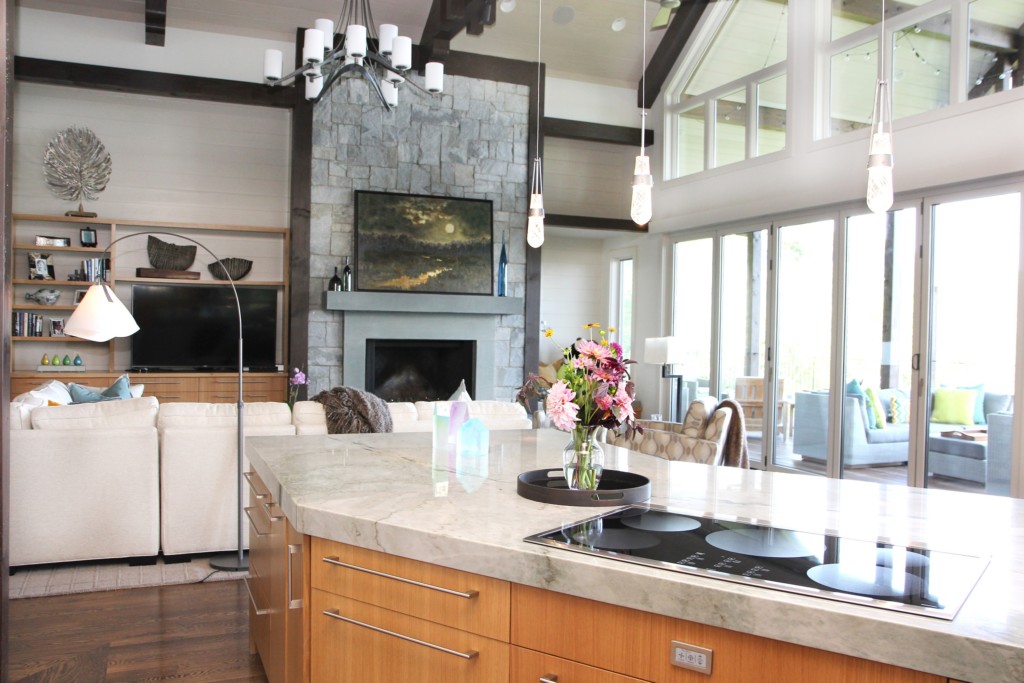 There's no such thing as too much inspiration, especially if you're a serial re-decorator like many other home and lifestyle enthusiasts. And to fuel that home design, furnishing, and decor obsession of yours, Yancey County is hosting its eighth annual Dream Home Tour on Friday, October 6, in the picturesque Blue Ridge Mountains. As if the turning fall leaves and lush mountainsides weren't enough to lure you to the high country, the homes being featured are sights of their own.
At 4,600 feet in elevation, two houses sit at the top of Slickrock Mountain, peering below at the sweeping mountain views. Another three of the homes—one being an 1847 cabin with interesting historical ties to the area—have views of Mount Celo. Then, the final house is a tiny home and will be onsite at the Yancey Learning Center.
Not only are these homes' exteriors and locations worth swooning over, but the interiors are just as (if not more) impressive. And even though this is the eight year of the tour, tour organizer and Executive Director of the Mayland Community College Foundation Margaret Earley-Thiele says they try to "mix things up and offer lots of options" because people use the tour to get ideas for their own homes.
A new addition to this year's tour is an upgraded ticket option. Regular tickets are $25, but if you upgrade for an additional $25, lunch at Mountain Air's Orville & Wilbur's Bar and Grill is included with the tour as well as a pass to attend a community viewing night at the new Bare Dark Sky Observatory in Mayland Earth to Sky Park. The observatory has the state's largest optical telescope for public use. You can use your observatory pass for a community viewing night anytime on Friday, Oct. 6, and Saturday, Oct. 7. A regular or upgraded ticket also gives you an informational booklet and a map.
The Yancey County Dream Home Tour is self-guided, so you can take your time while browsing the homes and taking notes. The homes are open from 10 a.m. to 4 p.m., and ticket proceeds support Mayland Community College scholarships.
Get tickets online here or by phone at (828) 766-1233. Tickets will also be available at the Yancey Learning Center and the Yancey County Chamber of Commerce. On Oct. 6, the day of the tour, you can snag a ticket at one of the tour stops.