Training to Become a Master Composter and Wildlife Habitat Steward
Two classes offer valuable skills for home gardeners and nature enthusiasts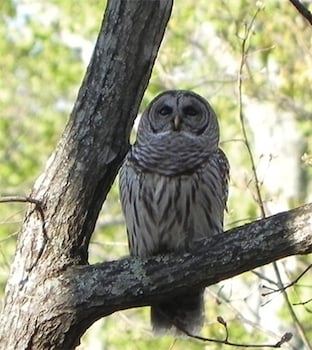 Mecklenburg County and the Concord Wildlife Alliance have upcoming opportunities for you to expand your personal knowledge and give back to your community.
Registration is now open for the fall 2014 Master Composter Training Program. Mecklenburg County residents can sign up for the 10-week program free of charge. However, each person must have completed the Basic Home Composting Workshop or have a base knowledge of composting.
The classes meet on Wednesdays from 9 a.m. to noon beginning October 1. The class location varies with each meeting. Attendees receive hands-on training in different composting methods; the basics of establishing an eco-friendly food-share garden; and starting recycling programs as home, work, and school. The students receive 40 total hours of instruction and are then expected to volunteer 20 hours of their time to assist Mecklenburg County Waste Reduction. Click here to register; registration closes September 15.
For those who don't meet the prerequisites for the master training program, the county offers a series of free home-composting workshops throughout the fall. Most of the classes meet on Saturdays for an hour and a half to two hours. Examples of class topics include basic composting, leaf composting, vermicomposting, backyard repurposing, and green gifting. Click here for more information and to pre-register.
In nearby Concord, the newly formed Concord Wildlife Alliance has a mission to protect and enhance the wildlife habitats in the surrounding area. In an effort to educate the public on how it can help, the alliance will offer Habitat Steward training classes this month.
The training is a program of the National Wildlife Federation and involves instruction on how to make backyards, schools, businesses, and other community areas wildlife friendly. Topics include the advantages of native plants, identifying and eliminating invasive plants, proper soil and water usage, local volunteer opportunities, and ideas of how to share the knowledge with others.
The classes will take place on Friday, September 12; Saturday, September 13; Friday, September 26; and Saturday, September 27 at Fire Station No. 9 on Ivey Cline Road in Concord. The total training time is 24 hours, and the cost is $50. Click here to register. Once participants receive the training, they are expected to complete 30 hours of service with the Concord Wildlife Alliance within the following year.