Travelocity
Gratuity guide for traveling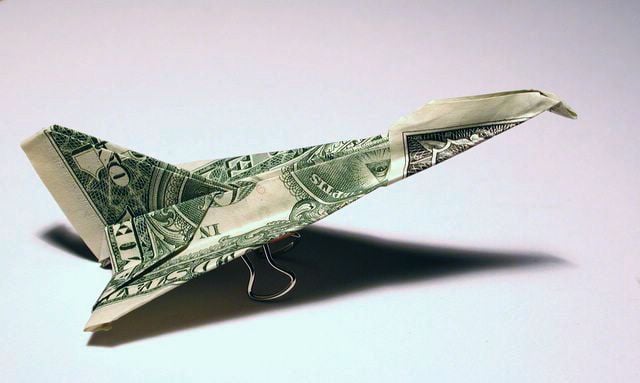 While the simple expense of travel itself can be staggering, any Southern lady (or gentleman) knows one should always be mindful of adding gratiuty when necessary. The helpful maître d' or curbside attendant should always be acknowledged for his service with more than just 'thank you,' 20 percent tip is always a safe standard and slipping a fifty to an airport official in hopes of being granted an extra favor will only come off as obsequious. Aside from the basics, however, there are more than a few grey areas when it comes to tipping. So we've covered most every possible incident below so there's no confusion and our lovely brides and grooms are guaranteed to be well-received guests in any honeymoon destination.
Hot Wheels
It's polite and appropriate to dole out a dollar or two for the tour guide driver, should you hop on a bus excursion around the city. Should you be utilizing said transportation for a full day of sight-seeing, $10 is a good number to stick to per day. Taxi drivers should, of course, be tipped twenty percent of the taxi fare. If the driver assisted with your bags or waited a few extra moments for you to come to the car, be sure to add an extra dollar or two.
Clean Sweep
A little-known piece of information, the hotel maid should be left a daily tip for cleaning. An appropriate amount is anywhere from $2-$5 a day. Don't leave a large amount for the entire stay–staff members will vary from day to day. Be sure to leave a note beside the cash so the cleaning person knows the money is intended for her.
Lobby Rules
The doorman should receive a dollar or two, should he help you with your luggage or assist in hailing a taxi. The bellhop should receive $2 for your bag, and, should you have more than 3 bags, $5-$7 is appropriate. For the concierge, should he give you in-depth details on go-tos for dinner, make a reservation for you, or help you score tickets to a sold-out show, use your best judgment. Anywhere between $5 and $10 is appropriate.
Culture Shock
For non-gratiuty destinations, check the bill first. If a 10-15 percent service fee is included in the bill, a euro or two, for instance, is appropriate at the meal's end for exceptional service. If no such fee is included, a 10 percent tip is appropriate.
Penny Saver
If you're using a coupon or discount deal on a particular service, your tip should always be calculated using 20 percent of the original price, not the discounted deal.
{photo}