Trends: Smoked Craft Beers
Three smoked beers from local breweries that will make for a memorable gulp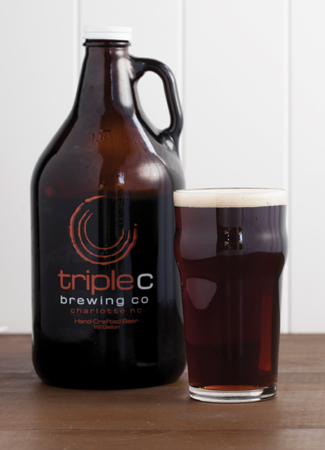 Craft beer devotees are eternally looking to amp up the flavor profiles of their brews—they don't call them hopheads for nothing—and the latest seasonal offering, smoked beer, answers their thirsty call. Known as rauchbier in Germany, these ales get their distinct flair from smoked malts and can range from campfire-intense to subtle and sweet (though all are a bit of an acquired taste). Here, three local brews that will make for a memorable gulp.
Triple C's Smoked Amber (Triple C Brewing Company, 2900 Griffith St., 704-372-3212)
The newbie brewery currently has only five beers in their portfolio—and this small-batch smoked amber has, rather surprisingly, become the number one seller at Triple C's tap house. Brewer Scott Kimball balances cherry wood–smoked malts with English oats, which make it nutty, approachable, and well balanced.
Pair it with: barbecue, rack of lamb, grilled fish. (Food truck Gourmet Goombahs uses it to cook their brats.
Ass Clown's Smoked Scotch (Ass Clown Brewing Company, 10620 Bailey Rd., Stes. E & F, 704-995-7767)
A heavy-style Scottish ale is the basis for one of the smoked offerings from this irreverently named brewer. The beer then spends three to four months in scotch barrels, which impart a smooth, oaky flavor.
Pair it with: barbecue, pork, pasta alfredo.
Ass Clown's Smoked Maple Syrup Black
To make this beer, maple syrup is added to black beer toward the end of the brewing process. The result is a hint of sweetness to balance out the cherry wood–smoked malts.
Pair it with: barbecue, pork, beef, and hearty pasta sauces like Bolognese.