Trendy Sip: Charlotte's Summer Drink of 2018
Prepare your Instagram for its new star, plus our prediction for the next big thing.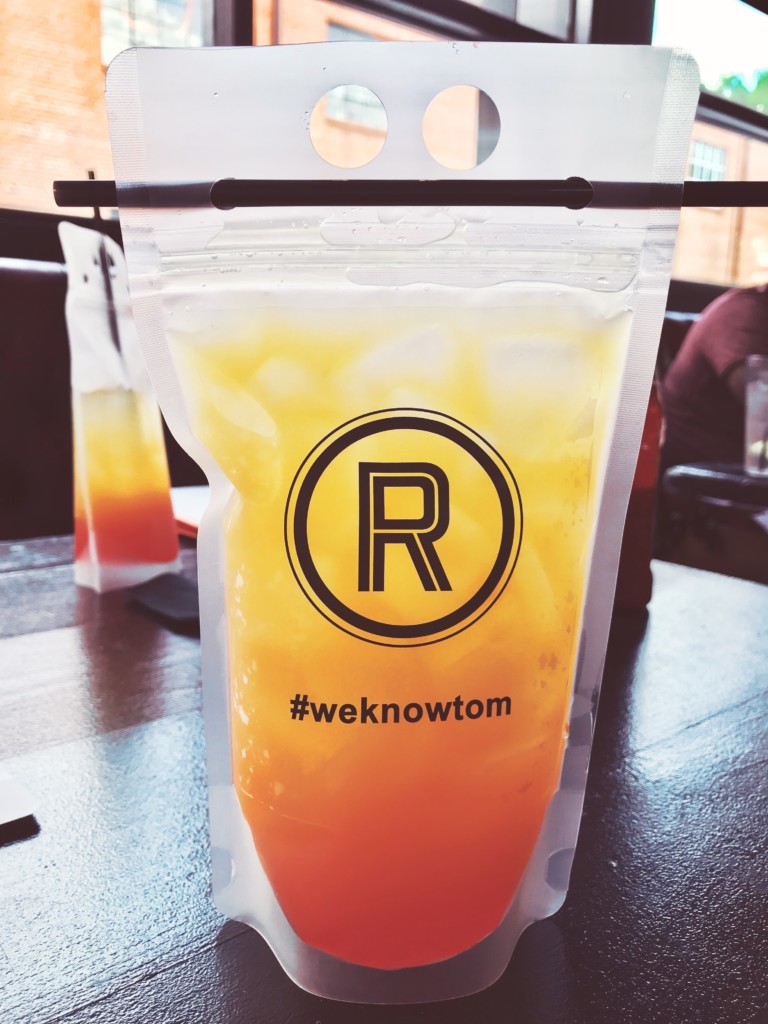 Drinking and summertime go hand-in-hand. Is it really a pool day without a spirited summer sip in your hand? For the Charlotteans who love mixing alcohol with various summer activities, there's a special concoction you're going to want to get in on. You may have already seen it gracing tastemakers' Instagram feeds in Charlotte and beyond.
Do you remember the Prosecco Pop Sycamore served up last year? The refreshing cocktail blended nostalgia—a King of Pops popsicle—and adult fun—prosecco—creating a drink begging for an Instagram snap. It tasted good too, but that's further from the point.
The point is, in a city that's obsessed with "shiny," we're always on the lookout for the next best thing. And this summer's next shiny item worth obsessing over blends nostalgia and adult fun yet again. This time, Rosemont Bar on South Boulevard has the summer sip to put on your list.
It's called the Soccer Mom Special, and at just $6 a pouch, it ranks as an actually affordable libation in Charlotte's ever-growing creative cocktail scene. If you're not familiar with the Soccer Mom Special, perhaps you'll recognize it by its colloquial moniker: the adult Capri Sun. Yep, this sip comes in a plastic pouch reminiscent of hot summer days playing outside before smartphones held our attention. Now, though, it's reinforced with either whiskey or vodka, depending on the flavor you order. It's complete, of course, with an Instagram-worthy ombré hue.
The two flavors available are peach or grape: "Peach Ring" or "Transfusion."
"Peach Ring" mixes Bird Dog Peach Whiskey, orange juice, sour mix, and grenadine—though it's sweet, it seems to be the favorite over the grape flavor. "Transfusion" uses vodka, grape juice, and sprite, so it's more like drinking grape juice than a summery cocktail. And did we mention they're only $6 each?
While the Soccer Mom Special has already lured many millennials to the new restaurant that replaced Wu's, Rosemont's covered back patio featuring an indie Airstream trailer will likely inspire lingering.
Just don't get too comfortable sucking your adult Capri Sun through a bendy straw—adult push-pops are rearing to make their way into the Queen City next.
Buzz Pop Cocktails encourage imbibers to "lick your way to paradise" with their alcoholic sorbet popsicles, and the company is already delighting drinkers in Charleston. Charlotte is definitely on the list for expansion, CEO Joseph Isaacs says, stating in an email, "We would love to be up in your neck of the woods. Love it there."
We'll see how long it takes for the adult Capri Sun to be replaced by adult push-pops. Just remember where you heard it first (wink, wink).