Triple C Folk Festival this weekend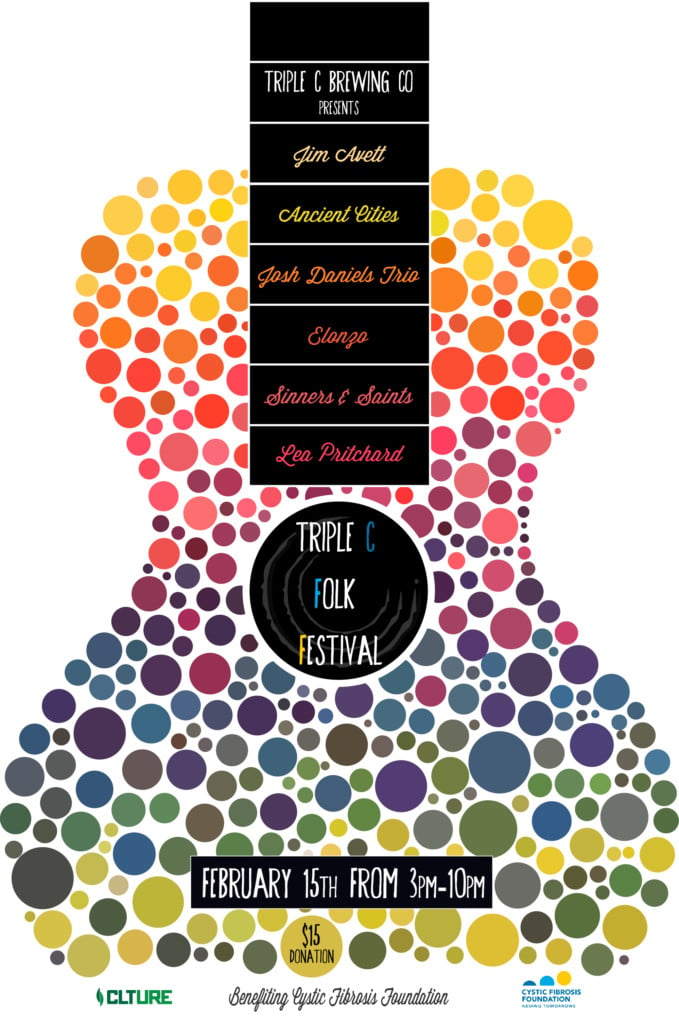 This past October marked the first annual Brewz Music & Arts Festival, which combined local beer with music from the likes of national acts The Whigs and Of Montreal as well as local bands. Now, the same people who made BMA happen invite you out to Triple C Brewing this Saturday for the inaugural Triple C Folk Festival.
The festival is headlined by Jim Avett, who you may know as father of Seth and Scott Avett from The Avett Brothers but also a great musician in his own right. Anyone who was at Time Warner Arena for The Avetts' New Year's Eve concert will remember Jim, along with the Avetts' sister and Jim's daughter, Bonnie, joining them for a terrific "Old Rugged Cross."
Other musical acts at the festival, which runs from 3 p.m. to 10 p.m., include Ancient Cities, Josh Daniels Trio, Elonzo, Sinners & Saints and Lea Pritchard. Tickets are $15 and proceeds will benefit the Cystic Fibrosis Foundation.
Cameron Lee, founder of CLTure (which is one of the sponsors of this weekend's festival, along with Town & Country Ford), says he had been thinking about bringing something like this to Charlotte for some time.
"Actually, a lot of it comes from Kelli Raulerson, who is one of our writers and one of the most avid folk fans in Charlotte," Lee says. "We started talking about putting this event on, and rather than go to a music venue, we thought it would be great to go to a popular brewery where people visit on an everyday basis. Although it's a festival, it's also a community event. Triple C gives us an area where you can fit in a lot of things."
Raulerson was also instrumental in partnering with the Cystic Fibrosis Foundation, as she has done work with the CFF in the past through the popular Guys and Dolls Auction in Charlotte.
Aside from the music, there will also be games as well as food from Chef Street Bistro and Maryland Crab Co. And, of course, beer from Triple C, although it's important to note (since many have already asked me) that the $15 is for admission to the festival only. Beers will be for sale at the brewery separate.
Here is the music schedule for Saturday:
3:30-Lea Pritchard
4:45-Jim Avett
6:00-Sinners & Saints
7:00-Josh Daniels Trio
8:00-Elonzo
9:00-Ancient Cities
Tickets can be purchased here and will also be on sale the day of the festival