Triple C taking part in American Craft Beer Week's "Biggest Small Beer Ever"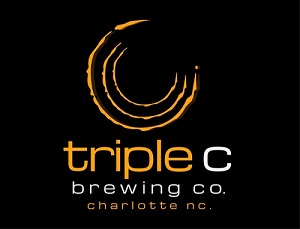 If you didn't know, today marks the beginning of American Craft Beer Week (this is the 11th ACBW, which celebrates the more than 4,400 independent craft breweries in the U.S.) And as part of the weeklong events, this year craft beer fans across the country will be able to try the "Biggest Small Beer Ever" – including at Triple C Brewing.
This idea came about as a way to honor and display the camaraderie among all of the independent, small craft breweries. The beer is based loosely on an Imperial Porter recipe (the same ingredients and steps were used by all breweries).
Triple C is one of more than 100 breweries to create this beer, which spans the country. From Anaheim Brewery in California to Honolulu BeerWorks to Cocoa Beach Brewing in Florida, at least one brewery in every state took part in making its version of the Biggest Small Beer Ever. Along with Triple C, North Carolina was represented by Bull City Burger and Brewery in Durham.
You'll have an opportunity to try Triple C's version this Wednesday at the brewery. Triple C has only one keg (it's part of the brewery's weekly small batch release), so don't miss out. And you can find out about additional events for the 2016 ACBW here.