Try This: Quail at Carpe Diem
The Elizabeth restaurant offers old school elegance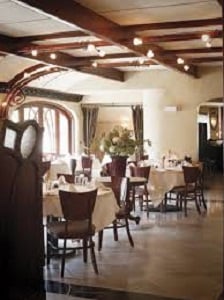 Elizabeth is one of those neighborhoods in Charlotte that takes you back to a simpler time. The streetcar tracks running down the street and the ability to walk to several quaint and delicious restaurants just add to the flair. Although I'd been to Customshop and Passion8, I had not yet visited the equally acclaimed Carpe Diem – a restaurant that has been a staple in the Queen City culinary scene since its opening in 1989.
Although a reservation was hard to come by, I eventually got to the eatery – foregoing the reservation altogether and preparing to wait at least an hour on a Sunday evening. Luckily for me and my guests, I had not realized that both the bar AND the very cushy seats around the bar (with tables) were available for full dinner service. So, to a set of comfy seats we went.
Upon sitting down, we were able to sink into our chairs and relax as we ordered appetizers. It was the main dishes, however, that truly showed the restaurant's attention to detail and mastery of flavor pairing.
The buttermilk fried chicken breast ($20) was moist inside yet crisp and crunchy outside, accentuating the savory and mineral quality of the spinach flanking the dish. Although classic, it wasn't the chicken that stole the entrée show. The Manchester Farm's quail ($25), served whole atop black forbidden rice cakes with red curry roasted butternut squash puree and apple compote with a Szechuan compote combined sweet, savory, and umami in each bite. The quail – so easy to overcook and dry out – was juicy; highlighting the nutty rice.
To close the meal, we opted for the chocolate ganache tart – a very rich yet very delicate slice of heaven.
Although it may be a bit of a higher price point for the average night out, Carpe Diem's attention to detail and prowess in the kitchen ought to be enjoyed by any foodie in the Queen City.