Try This!
Restaurant Week offers a chance to try anything and everything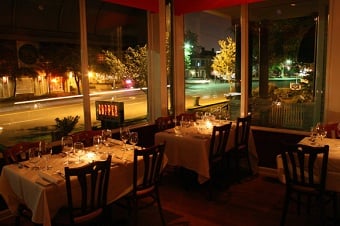 It's FINALLY Friday and it also happens to be the start of our beloved Queen City Feast a.k.a. Restaurant Week in Charlotte. Because I want you all to experience the best the city has to offer, I've called out a few do-not-miss dishes to try this time around. Remember: Restaurant Week starts tonight, July 18, and runs through Sunday, July 27. Each restaurant offers at least three courses (some more, some including drinks) for $30 per person — not including tax and gratuity.
Texicali: This newcomer in the NC Music Factory has all the makings of a favorite go-to for great, fresh Mexican. If you visit during Restaurant Week, don't miss the Chicken Zarape entree. A favorite of the owner, the dish blends bacon, panela and Cojita cheeses, pico, chipotle and crema fresca for a super decadent plate.
Fern, Flavors from the Garden: A sister restaurant to Halcyon, Flavors from the Earth, Fern hosts a TON of super fresh, raw, and vegan options so you can eat to your heart's content and still feel great about it. The tofu pad thai entree features carrot "noodles" — an item I'm still attempting to master without a spiralizer.
The Gallery: I know I've mentioned it many times before, but if you haven't yet trekked down to Ballantyne for a dinner at The Gallery, this is your chance. Really anything you order is sure to be excellent, but the Local Egg Noodle Pasta with charred peas and pea tops sounds perfect for a lighter dinner. Additionally, The Gallery offers a chance for diners to up the experience by going for the King's Feast for $45 per person …
Copper Modern Indian Cuisine: A sister of one of my personal favorites, Blue Taj, the food here is authentic Indian and truly delicious. A suggestion from yours truly (aside from just going for it and ordering everything Indian Hot), would be the Thecha Wala Paneer Tikka which features a garlic-chili-pepper rub, Goan curry sauce, and leek-kala jeera pulao (a rice dish with Northern Indian spices and leeks).
I'll be throwing out more suggestions during the week, but as for now, get out and try some eateries you wouldn't normally venture to in the name of all things culinary adventure!