Turkey Burnout? Have Some Spaghetti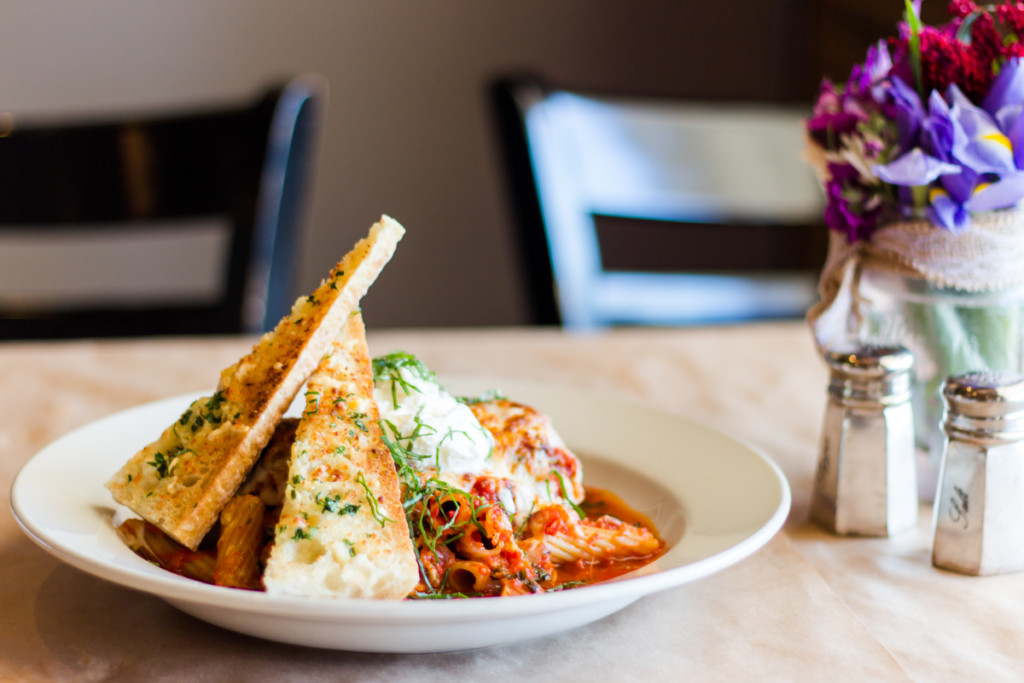 If you're burned out on cold turkey and leftover side dishes or your Saturday is packed with holiday errands and family time, Fran's Filling Station has an answer for you. From 11 a.m. to 8:30 p.m. today (November 26), the Dilworth restaurant will be serving a Meatballs & Spaghetti dinner. They invite you to pop in, pull up a chair, and enjoy this iconic comfort food with other members of the community.
The event, which coincides with Small Business Saturday, benefits the Charlotte Rescue Mission, a local organization that helps those struggling with addiction.
Nostalgic memories of large spaghetti dinners during owner Fran Scibelli's childhood inspired this event. The meal will revolve around the restaurant's well-known meatballs, which have been on the menu since the day it opened. Scibelli hopes the casual, comfortable dinner will foster a sense of community as people break bread together. "Spaghetti is best when served family-style," she says.
Spaghetti lovers have the choice of dining at the restaurant at community-style tables or taking orders to-go to enjoy at home. Plates served at the restaurant are $12 per person; 16 ounce to-go containers are also $12 and 32 ounce containers are $22. The restaurant's regular menu will not be offered during this event.
Fran's Filling Station
2410 Park Road
Charlotte, NC 28203