Two Home & Garden Shows Return to Charlotte, Boast Celebrity Guests
Need some help with your home projects?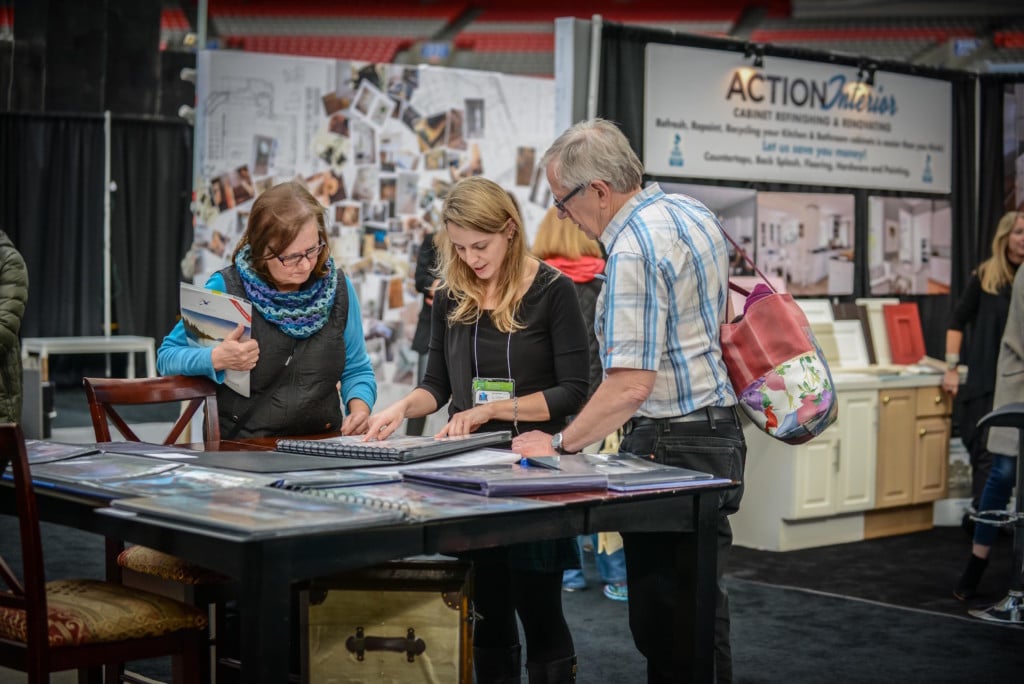 As the snow melts and visions of spring cloud Charlotteans' dreams, homeowners may be wondering when it's appropriate to start on those home project resolutions of theirs. Well, apparently, that time is now.
Charlotte is welcoming two home-and-garden-focused shows back to the region, and the first one is taking place as soon as this Friday. Here's what you'll need to know about both home shows happening in the next month or so. Spoiler: There are celebrity appearances at both!
The Greater Charlotte Home & Landscape Show
When: January 26-28, 2018
Where: Cabarrus Arena & Events Center ( 4751 NC Highway 49 North, Concord)
Show Times
Friday, Jan. 26: 2 to 6 p.m.
Saturday, Jan. 27: 10 a.m. to 6 p.m.
Sunday, Jan. 28: 11 a.m. to 5 p.m.
Admission: Free onsite parking. Adults 17 and over will be $8.50; kids 16 and under and active duty military get in free. Senior citizens 65 and over as well as retired military are $7.50. Purchase tickets here.
What: Presenting home trends and innovative solutions, the 14th year of the Greater Charlotte Home & Landscape Show promises plenty of inspiration from special guest Boyce Thompson and celebrity guest Mark Bowe (of DIY Network's "Barnwood Builders"). Thompson is known as a home tech guru, and his claim-to-fame includes an exhibit showcasing groundbreaking and innovative home products, some of which aren't even available on the market yet. Learn more about how tech can be integrated into your home design as you interact with Thompson's exhibit, meeting robots that want to join your family, ovens that can cook, and cameras that have opinions on your outfit. For the practical and money-savvy homeowner, Thompson will also feature life-changing products that don't break the bank.
Additionally, there will be a slew of features to keep show-goers entertained. There's Winery Row, for example, which will allow you to taste local wines. Huntersville's Carolina Raptor Center will put on a Birds of Prey show, and there will be a Kids Zone to keep little ones engaged. Home and garden seminars will take place all weekend; view the schedule here. For more information, visit the event's website.
The Southern Spring Home & Garden Show
When: February 23-25 and March 2-4
Where: Park Expo and Conference Center (800 Briar Creek Rd, Charlotte)
Show Times
Fridays and Saturdays: 10 a.m. to 8 p.m.
Sundays: 10 am. to 5 p.m.
Admission: Onsite parking is $8. For tickets bought at the door, adults are $12, seniors 55 and over are $9, and children 12 and under are free. For tickets purchased online here, adults are $10. Beginning Jan. 25, adults may also buy tickets for $8.50 at participating Harris Teeter stores using a VIC card. During Hero Day, on Friday, Feb. 23, all retired and active military get free admission with a valid ID. On Teacher Appreciation Day, on Friday, March 2, educators and staff with valid school IDs receive free admission.
What: Some of the most notable features of this giant southeastern home show include the Belgard Gardens, a beer garden, a Blue Ridge yurt display, and a treehouse. There will be opportunities to taste fine wines and gourmet foods while you receive home remodeling, decorating, and landscaping advice from some of the industry's most celebrated experts. New York Times bestselling author Vern Yip from TLC's "Trading Spaces" will be dishing his tips at his presentation on the "Fresh Ideas" stage. In a similar fashion, the show also welcomes HGTV "Yard Crashers" Host Matt Blashaw, who also hosts the network's "Vacation House for Free."
These celebrity faces will be the cherry on top to this two-weekend event focusing on southern tradition while mixing in modernity. Hundreds of exhibitors will be posted up at the show, allowing show-goers to mindlessly wander, drinking in the landscape displays, all while getting great ideas for their next-steps at home. Get more info on the event's website.