Unknown Brewing teams up with Rebuilding Together for "Rebuilding Spirits"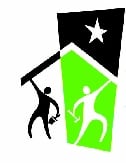 Rebuilding Together has operated in the Charlotte area for four years but one of its missions is to get the word out about what the nonprofit does and how it helps the community. And what better way to do so than teaming up with Charlotte's newest brewery (and in this case, an aptly named one)?
"Just like this brand new brewery, we're a little bit unknown," says Susan Little Evans, the development and communications director of Rebuilding Together of Greater Charlotte. "And so it's important to us that the public and hopefully future potential partners understand what we've been doing here in Charlotte in order to support us, whether it's by finances or volunteering their time to do some work."
You can do both by attending Rebuilding Spirits this Friday (May 9) at Unknown Brewing from 6 p.m. to 9 p.m. While enjoying several beers from Unknown along with food from Roots food truck, attendees will lean how Rebuilding volunteers are teaming up to revitalize communities, both in Charlotte and nationwide.
Rebuilding Together works to provide free rehabilitation and critical repairs to low-income homes across the country. The nonprofit boasts more than 200 affiliates in the U.S., including here in Charlotte, which has operated since 2010.
"We've been able to complete 68 projects and counting, creating about $1.5 million in increased market value," Evans says. "And also, the main point is keeping people healthy and safe in their own homes with the key priority to help veterans, the elderly and the disabled.
"Many of these people are underserved and we have a lot of communities in Charlotte where these people are on a fixed income, paying their mortgage and bills, but they don't have the extra money to do critical repairs on their home. And in some cases, that's put them in dangerous situations where they've had to leave their homes."
One such instance involved an elderly woman who is on a fixed income with severe arthritis and had lived in her Eastway Park home for 13 years. In 2013, the city recommended she leave because the house had become unsafe for her to stay in due to a lack of heating and faulty plumbing, among other things. She was financially unable to make any of the necessary repairs.
Enter Rebuilding Charlotte, which teamed up with a number of partners around the city willing to assist along with 32 volunteers to fix the house, all free of charge.
Friday's event at Unknown will also feature those who have been helped by Rebuilding Charlotte, and you'll also be able to meet board members and other volunteers. Tickets to Rebuilding Spirits are $45 in advance and can be purchased via this link, or $55 at the door. Along with the craft beer sampling and food from Roots, there will also be live entertainment by Hot Chocolate and Vanilla Soul and a silent auction featuring items such as floor and suite seats to a Charlotte Hornets game next season, a signed banner by Ron Rivera, jewelry from Fink's, salon services and several different golf packages
"Everyone agrees there's plenty of opportunity to help people, and this event is one way to do so," Evans says. "With the city and other groups like Habitat (for Humanity), there's lots of people helping, but there's still so much more to be done and we feel we have a national record of doing it very efficiently. So Friday's event is for people to learn a little bit more about us, and have some fun too."