Upcoming Beer Events (Aug. 11-13)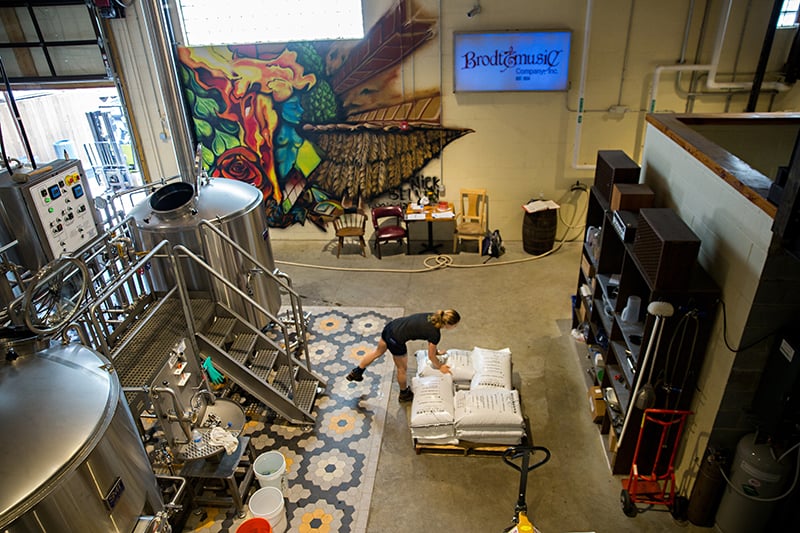 Steven J. Push at Legion Brewing
Thursday, August 11, 7-10 p.m.
Acoustic, folk, blues, and rock is the listed genre.
---
Analog Daze at Legion Brewing
This Charlotte act is a mash-up of styles, from classic rock and '90s rock to roots and punk.
---
LoSo Block Party
Saturday, August 13, 11 a.m.-10 p.m.
A neighborhood vying to make a name for itself needs a good event, right? Well, Sugar Creek Brewing, The Olde Mcklenburg Brewery, and Great Wagon Road Distillery are teaming up to host this block party. Doc Porter's Distillery, Red Clay Ciderworks, and Three Spirits Brewing are also participating, as are numerous food trucks around Charlotte. Pets are welcome, games are encouraged, and neighborhood businesses will have booths. Party will be at the intersection of Southside Drive and Yancey Road.
---
Mike Strauss Band at Legion Brewing
Saturday, August 13, 8-11 p.m.
Five band members with "very chill personalities," says their bio. They play rural rock that's driven by strong lyrics.
---
John Dungan at NoDa Brewing Company
Friday, August 12, 6:30-8:30 p.m.
A singer-songwriter from Charlotte, playing roots-style music. He's played alongside bands such as Chatham County Line, the Thompson Brothers, and Joe Firstman in his career.
---
Kind of a Big Deal release at Triple C Brewing Company
Saturday, August 13, noon to 9 p.m.
It's definitely aged in bourbon barrels. It's definitely a honey wheat ale. It's definitely 9.2 percent ABV. And it's definitely a rip on a line in a Will Ferrell Movie. It's Kind of a Big Deal. This year, the brewery is releasing four variants, including Blood Orange, Strawberry, Ginger and Boysenberry, and a wild ale. That last one, Kind of a Wild Deal, is refermented with Brettanomyces and blueberries. Bombers of all variants are $14. The limit is two per customer for the Kind of a Wild Deal, and four per customer for all the other kinds.