Upcoming Food Events (Aug 3 – Aug 9)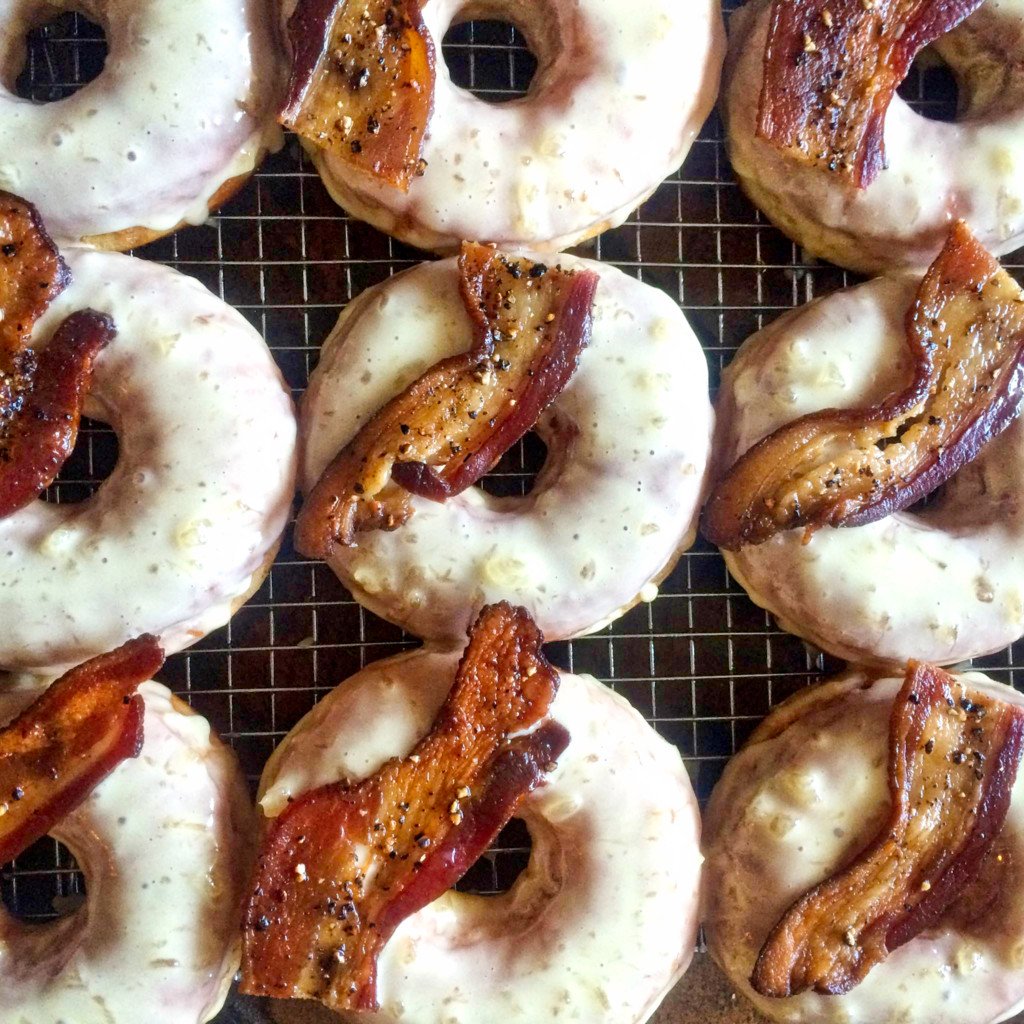 Donuts, kronuts, and food truck fare seems to dominate this week's lineup of food events. Competition Dining returns to Charlotte this month as well; tickets have already gone on sale and the finale already has a waiting list. The first dinner will be held next Monday, August 8.
THURSDAY – WEDNESDAY (AUG 3 – 10)
This may not technically be an event, but to all you waffle-fry and chicken nugget lovers out there, it might as well be. Get free delivery of Chick-fil-A from now through next Wednesday (excluding Sunday, of course) through the delivery service Favor, which just arrived in Charlotte. Please pass the Polynesian sauce.
FRIDAY & SATURDAY (AUG 5 & 6)
Celebrate the 2016 Olympics with Reid's, who will feature special dishes from several participating countries on Fridays and Saturdays during the course of the games. This Friday, enjoy Mexican pork tamales and arroz con pollo. On Saturday, choose from several Japanese options, including a soba noodle salad with Kobe beef steak. Both locations will be offering these specials. You can also enter a contest during the first week of the Olympics to guess the number of bronze, silver and gold medals the USA will win. Winners will receive Reid's gift cards.
FRIDAY (AUG 5)
FOOD TRUCK FRIDAY AT PLAZA MIDWOOD
Join the crowd behind The Light Factory this Friday and every Friday that enjoys snacks, meals, and desserts served by local food trucks. Over 10 trucks will be in attendance this week, including Bebo's Mac Shack and Mae's Creole Kitchen.
FRIDAY (AUG 5)
Visit Stumptown park in downtown Matthews for a chance to enjoy noshes from Charlotte-area food trucks. Bring your kids, dogs, chairs, blankets and stay for the live music.
SATURDAY (AUG 6)
FOOD TRUCK SATURDAY AT STEELE CREEK
Steele Creek's monthly food truck rally returns this Saturday with a lineup of 15 trucks including JJ's Red Hots and Maki Taco. Bring folding chairs and enjoy dinner outdoors with the family as you listen to music from a local DJ.
SATURDAY (AUG 6)
High Branch Brewing is pairing their craft beers with mini-kronuts made by Cafe Ganache this Saturday. A $15 ticket buys you a flight of four beers. Tickets may be purchased in advance online. The first session is already full, so don't wait too long.
SATURDAY (AUG 6)
Donuts and beer must be a thing now. If you're closer to South End, PepperBox Donuts will be selling their donuts at a pop-up inside Triple C Brewing, starting at 2 p.m. Their inventive flavors include a pineapple glazed donut with black pepper bacon and jam-filled Pokéballs.
SATURDAY (AUG 6)
OPEN CELLAR FREE TASTING AT CORKBUZZ
The first Saturdays of each month mean free wine at Corkbuzz. Sample 10 wines that the staff are enjoying right now, plus take advantage of special discounts. The bartenders are ready to make you a caipirinha, too, if you want to celebrate the Olympic games with a cocktail.