Upcoming Food Events (Feb. 11 – 17)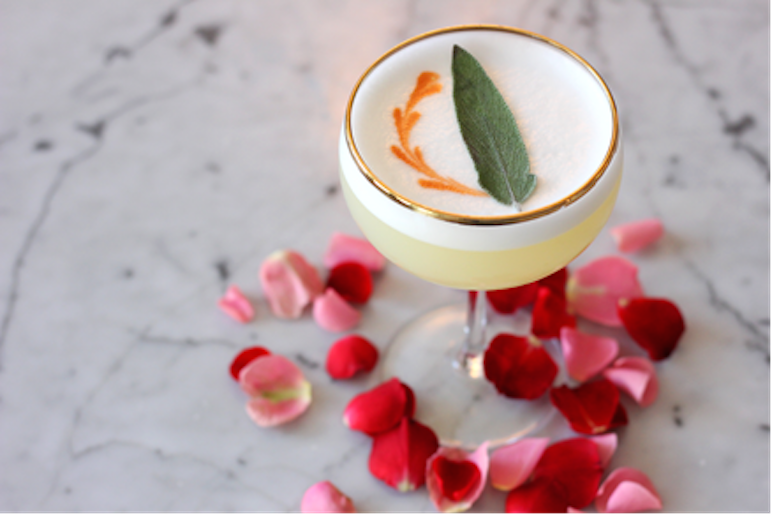 We shared some ideas last week for those of you looking to celebrate Valentine's day with your favorite someone, including a visit to Kindred for drinks possessing witty, romantic monikers like "Bae Breeze" and "Netflix and Pillowtalk." If you're still seeking inspiration, here's a few more, along with other ways to ease in and out of the long weekend—even if red roses and pink hearts aren't your thing.
SATURDAY AND SUNDAY (Feb. 13, 14)
VALENTINE'S DAY BRUNCH AT 7TH STREET PUBLIC MARKET
Indulge in a special brunch this weekend at the 7th Street Public Market in Uptown. Enjoy French toast made with Panettone and sip on prosecco or a mimosa with the folks from The Assorted Table Wine Shoppe, Local Loaf, and Zia Pia Imports. While it's technically called brunch, guests are welcome to come and indulge any time during market hours this Saturday and Sunday.
FRIDAY, SATURDAY, AND SUNDAY (Feb. 12–14)
Have dinner this weekend with everyone's favorite couple: surf and turf. Chef Bill Schutz of Flatiron Kitchen and Taphouse in Davidson invites guests to enjoy filet mignon and Maine lobster tails, along with a chilled peekytoe crab salad appetizer. To sweeten the occasion: on Sundays at Flatiron, select bottles of wine are just $20. Reservations are recommended.
SATURDAY (Feb. 13)
VALENTINE'S SPECIAL AT PURE PIZZA
Split a large pizza, a bottle of wine, and two doughnuts from Joe's Doughs with your valentine (or a good friend) for just $30 this Saturday at Pure Pizza. If you'd rather stay in, order through their ChowNow app and take this deal to-go. Offer is available at the Plaza Midwood location only.
SUNDAY (Feb. 14)
SPECIAL VALENTINE DINNER AT AQUA E VINO
If you haven't heard of Aqua e Vino yet, this weekend might just be the right time to make the restaurant's acquaintance. Nestled quietly in the heart of the Strawberry Hill shopping center is an intimate dining experience designed for those who love Italian and Mediterranean fare. Settle in to the cozy space with a glass of wine and prepare to enjoy Chef Grigio's romantic options for this Sunday's dinner, which include green asparagus flan, elk bolognese, and lobster risotto with fresh artichokes.
SUNDAY (Feb. 14)
VALENTINE'S DAY FIVE-COURSE DINNER AT THE ASBURY
Nothing says "I love you" quite like bacon-wrapped duck confit. Make reservations now for a five-course, prix fixe dinner at The Asbury, inside the historic Dunhill Hotel. Guests can choose an optional wine pairing for the dinner, which will close with an assortment of sweet treats from Pastry Chef Jossie Perlmutter.
WEDNESDAY (Feb. 17)
LOWER SOUTH END EATS (LOSO EATS)
This coming Wednesday marks the first "LoSo Eats" food truck gathering, named after its location in the lower part of Charlotte's South End neighborhood. Participating trucks for the inaugural event include Two Chicks and a Truck, Hiya, Kronuts, and What Goes Round. Tacos, meatballs, Korean BBQ rice bowls, and kronuts are just some of the dishes that will be available to early supporters of Charlotte's newest food truck rally, who can also enjoy a glass or two of cider from Red Clay Ciderworks right next door.
LOOKING AHEAD
SATURDAY (Feb. 20)
CHOCOLATE-MAKING CLASS AT THE SECRET CHOCOLATIER
Chocolate isn't just for heart-shaped boxes; reserve your spot now to learn how to make chocolate bark with The Secret Chocolatier. The class, which is great for beginners, will include tips on tempering chocolate and allow you to choose from a variety of ingredients for your own customized creation. If you can't make this session, consider attending one of three other upcoming sessions they'll host between now and early March.