Upcoming Food Events (Feb. 18–24)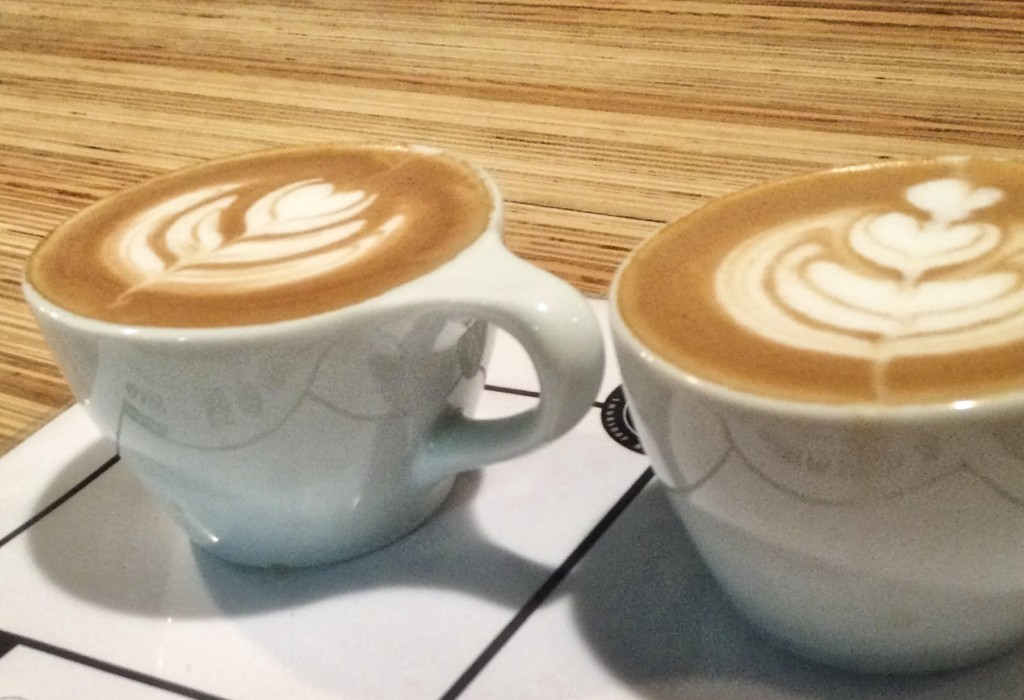 Special dinners with wine and spirit pairings rule the coming week, along with a chance to show off your latte art skills this evening and a grand opening on Saturday. Today is national wine day, so if nothing else, stop by your favorite wine shop this evening and enjoy a glass. Then mark your calendar to make a scenic drive out to Hickory in March for a dinner featuring some of the Southeast's best chefs and drink artisans.
THURSDAY (Feb. 18)
SUMMIT COFFEE OPEN HOUSE + LATTE ART THROWDOWN
Summit Coffee Co. will open their roasting warehouse to the public this evening for their Coffee Open House + Latte Art Throwdown. Expect tons of coffee, of course, along with tours of the roasting facility, music, food trucks, beer and more. The latte art throwdown begins at 8:00 p.m., with signups starting around 7 p.m. The cost is $5 to enter, with the winner taking home most of the pot and a custom tamper. Outside of the entry free for competitors, the night is free and open to the public.
SATURDAY (Feb. 20)
Celebrate the opening of SouthEnd's newest restaurant: Seoul Food Meat Co. Chef and native Charlottean Tim Chun has designed a menu of Korean-inspired smoked meats, along with Korean-fried chicken and fusion side dishes, like slaw made with kimchi. Learn more about this new concept and the couple behind it, then stop in Saturday to enjoy select items from the menu.
MONDAY (Feb. 22)
COMMUNITY SUPPER WITH DURHAM DISTILLERY
Join Dogwood as they host a casual, four-course meal with pairings from Durham Distillery, a local craft gin and liqueur distillery. Dishes will include a juniper smoked salmon and cornbread-stuffed Georgia quail. Besides the pairings selected especially for this menu, guests can also expect a bonus cocktail from Brian Lorusso. Seats are limited; make your reservations by calling 704-910-4919.
TUESDAY (Feb. 23)
KORBIN KAMERON WINE DINNER AT BLOCK & GRINDER
Block and Grinder restaurant is partnering with Bond Street wines for a special dinner that features wines from Korbin Kameron, a Sonoma Valley vineyard. Enjoy a crispy pork belly to start before settling in for the rest of the five-course menu, which will also include Wellington-style venison tenderloin, camel (yes, camel), and elk. Call to reserve.
ASSORTED TABLE'S WEEKLY WINE TASTING
Every Tuesday, the Assorted Table Wine Shoppe inside the 7th Street Public Market hosts a wine tasting. Typically just $5 (plus tax), the shop selects five wines for you to enjoy, along with tasty bites from their friendly neighbors within the market. Plus, if you buy a bottle of wine that night, the $5 is credited back to you in a gift card.
LOOKING AHEAD
MONDAY (Mar. 28)
Did you know "hootenanny" is a Scottish word for "party"? Join Chef Kyle and a long list of friends for a celebration that is sure to pay proper homage to one of the largest groups of settlers in the Appalachian region. Enjoy live music from Wires and Wood, along with food from 25 chefs (including James Beard award-winner Ashley Christensen and 2016 semifinalist Nate Allen), regional spirits, wines, and craft brews. Early bird tickets are on sale now until March 7 for this one-of-a-kind event at the Hollar Mill in Hickory. Proceeds will benefit the Hickory Soup Kitchen.