Upcoming Food Events (Jan. 12-29)
Eat through the pain of knowing that the holidays, and your time off, are more or less over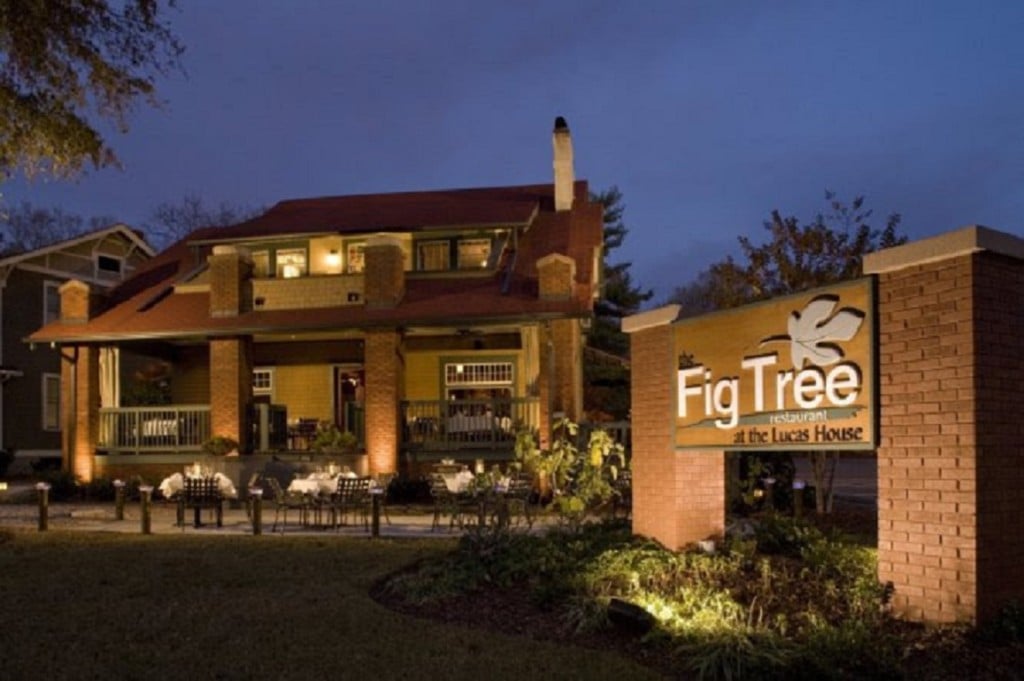 FRIDAY
COCKTAIL CLASS
If your holiday party fell flat due to an inability to make cocktails, you're in luck. Level Co-Working is hosting a cocktail creating class on Friday, January 13, from 7 to 9:30 p.m. Emily Elda will teach students how to make delicious drinks using herbs, spices, fruit, and other ingredients. Students will also receive take home recipes for the cocktails made in class; light refreshments will be served. Cost is $55 per person; buy tickets here.
SATURDAY
BLUE RESTAURANT COOKING CLASSES
Want to learn to cook a few French classics to kick off 2017? On Saturday, January 14 from 11 a.m. to 1:30 p.m. students can learn to cook dishes like Croque Madame, Beef Bourgignon, and more with Chef Gene Briggs at Blue Restaurant in uptown. Cost is $44.95 per person and excludes tax and gratuity. Call 704-927-2583 to reserve your spot or visit the website.
FOUR SEASONS WINE TASTING DINNER
Itching to get out to a winery to kick off the new year? Raffaldini Vineyards will be hosting its next quarterly wine tasting dinner on Saturday, January 14. The menu will feature four seasonal food courses paired with four Raffaldini wines. Call 336-526-1078 or email info@raffaldini.com for more information or to make a reservation for this 21 and over event. Cancelations with a full refund are accepted up to seven days prior to the event.
OYSTER ROAST AT REID'S
Tis the season for oyster roasts, which always seem to coincide with the coldest winter weather. Reid's Fine Foods will host its own oyster roast on Saturday, January 14, from 4 p.m. until the oysters run out! There will also be plenty of beer specials, so brave the cold and head to the SouthPark location.
TUESDAY
PRISONER WINE COMPANY DINNER
The Fig Tree Restaurant will host a wine dinner highlighting The Prisoner Wine Company on Tuesday, January 17, at 7 p.m. The five course menu includes Hamachi ceviche with pickled melon salsa, sweet potatoes, lemon confit, and blood orange reduction paired with Blindfold White Blend; sauteed lamb chop over blackened Portobello puree, smoked mozzarella arancini, and spinach-chestnut pesto with Cuttings Red Blend; and much more. Cost is $80 per person plus tax and gratuity. Call 704-332-3322 to make your reservations.
SICILIAN TAPAS DINNER
Can't wait for restaurant week? Head to uptown's Aria for a multi-course dinner on Tuesday, January 17. Cost is $65 per person, all inclusive. Guest Chef Ludovico De Vivo direct from Sicily and Aria's Chef Chris Bateman are collaborating to create an authentic Sicilian meal paired with Tasca d'Almerita wines, curated by Christine Hammond, Tasca d'Almerita Export Manager. The menu makes mention of grilled bruschetta with caponata; tuna tartare with lemon and capers; smoked mackeral with a beetroot and garlic sauce; plus much more. Call 704-548-9463 to reserve your spot now.
JAMES BEARD REHEARSAL DINNER
Make your reservations now for Chef Luca Annunziata's and Chef Sylvain Rivet of Renaissance Patisserie's James Beard rehearsal dinner on Tuesday, January 17, from 6 to 9 p.m. at Passion8. The reason for the rehearsal? The two Charlotte chefs will be joined by French master butcher, Marc Pauvert, of the Four Seasons in Baltimore as they present their dinner, "The Butcher, The Baker, and The Chef" at the James Beard House in New York City's Greenwich Village on January 27. Luckily for us in the Queen City, we get a sneak peek of the menu, which will feature a six-course menu including Gnocchetti Verdi (lamb ragu) with French classics like duck confit. To reserve your spot, call 704-910-3161 or visit the website. Cost is $75 per person.
THURSDAY
WINE DINNER AT REID'S
Reid's Fine Foods will host a wine dinner on Thursday, January 19, at its SouthPark location beginning at 6:30 p.m. Cost is $60 per person (does not include tax and gratuity) and includes a winter truffle souffle; chili rubbed duck breast; and much more as part of the multi-course menu. Call 704-377-7686 for reservations.
ON THE RADAR
RESTAURANT WEEK
Best mark your calendars now; Queen's Feast is coming back! More than 130 restaurants all across the Charlotte metro area will participate for the winter installment of the event which begins January 20 and runs through January 29. Restaurants participating will offer three-course dinners for only $30 or $35 per person not including tax and gratuity. Reservations are highly recommended; check out the full list of participating restaurants here!