Upcoming Food Events (Jan. 18-25)
Restaurant Week, wine dinners, and chocolate are on the agenda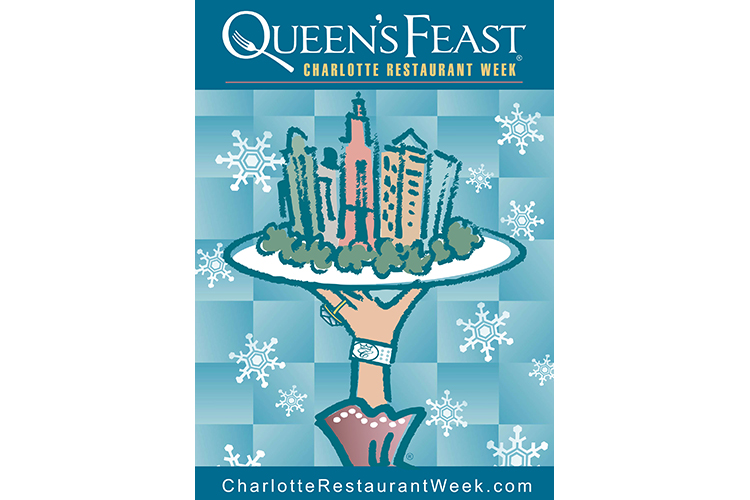 Another week, another wide range of food happenings. For those of us who are hungry, there are wine dinners, restaurant week, and glimpses of Valentine's Day events for us to peruse. Happy eating.
TODAY
WINE DINNER AT REID'S
Reid's Fine Foods will host a wine dinner on Thursday, January 19, at its SouthPark location beginning at 6:30 p.m. Cost is $60 per person (does not include tax and gratuity) and includes a winter truffle souffle; chili rubbed duck breast; and much more as part of the multi-course menu. Call 704-377-7686 for reservations.
FRIDAY
RESTAURANT WEEK
More than 130 restaurants all across the Charlotte metro area will participate for the winter installment of the event which begins tomorrow, January 20 and runs through January 29. Restaurants participating will offer three-course dinners for only $30 or $35 per person not including tax and gratuity. Reservations are highly recommended; check out the full list of participating restaurants here!
MONDAY
BAGNA CAÜDA WINE DINNER
Head to aqua e vino for a wine dinner highlighting Bagna Cauda wines. The dinner starts at 7 p.m. and cost is $70 per person. The six course menu already hints at handmade pastas, artisan cheeses, fondue, and sweets – all with their respective wine pairings.
TUESDAY
RESTAURANT SWAP
Love Chef Aaron Rivera's tapas? Love Chef Paul Verica's farm-to-table concept? Mark your calendar for next Tuesday, January 24, for a restaurant swap! If you head to Heritage, Chef Aaron Rivera will be cooking. If you head to Tapas 51, Chef Paul Verica will be behind the line. Make your reservations today by visiting the Tapas 51 website or the Heritage website.
WEDNESDAY
UNO ALLA VOLTA CHEESE AND ITALIAN WINE PAIRING
On Wednesday, January 25, Foxcroft Wine Company in Dilworth will host Zack Gadberry of Uno Alla Volta Cheese for a demonstration on cheese crafting and wine pairing prepared by Zack's wife, Victoria Gadberry. Foxcroft's own appetizers, created by Justin Solomon, will also be on hand. Sign up by calling the shop at 704-602-2133, visiting the shop, or emailing michael@foxcroftwine.com. The event kicks off at 6 p.m. and cost is $45 per person
ON THE RADAR
COCOA LAB CLASSES
With Valentine's Day on the way, what better time than now to head to the Ritz's Cocoa Lab for a class on the art of chocolate? On February 11 and 12, the Lab will offer a class on the cooking techniques and preparation of molten chocolate cake, chocolate covered strawberries, chocolate truffles, and chocolate macarons from 8:30 a.m. to 12:30 p.m. Students will, of course, be allowed to eat the fruits of their labor after the session, will receive complimentary hotel parking, a recipe collection, and a keepsake apron as part of the $150 class fee.
BALLANTYNE HOTEL WINTER WEEKENDS
Every Friday and Saturday from 8:30 to 10 p.m. in February enjoy Winter Weekends at The Ballantyne Hotel & Lodge. Guests can experience a dessert bar and Champagne bar as part of couple's date night for $28 per couple plus tax and gratuity. The deal includes one beverage per person and a shared delicacy. Additional items can be purchased a la carte; hotel rooms purchased with the Winter Weekend special can be enjoyed at 15% off, as well, through February 19, 2017. Reserve your spot now by calling 704-248-4100 or visit the website for more information.