Upcoming Food Events (Jan. 21–27)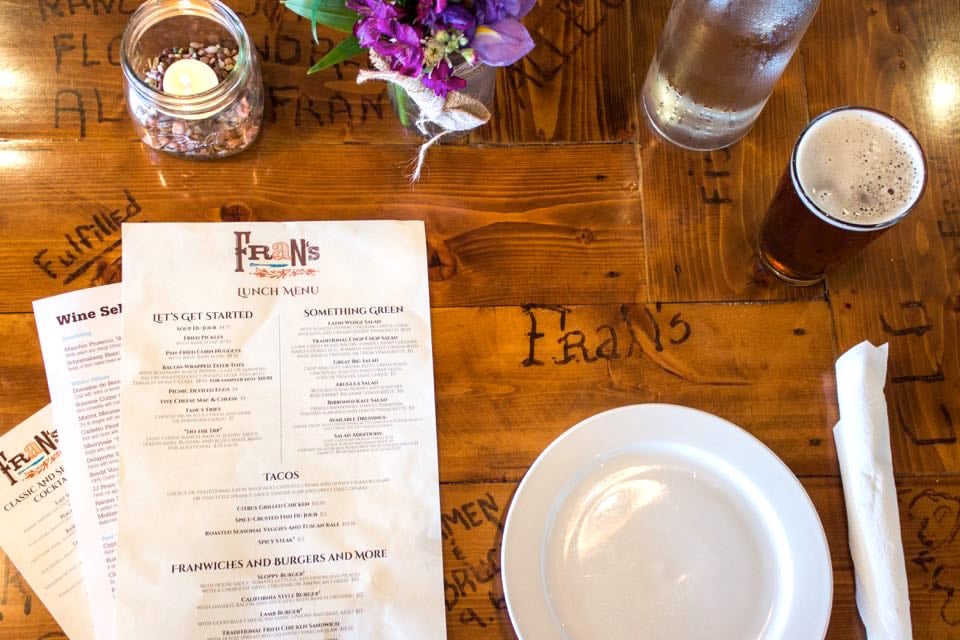 Not sure how you want to wind the work week down just yet? We've got you covered for this evening and the upcoming weekend. And don't forget, Queen's Feast starts tomorrow.
THURSDAY (Jan. 21)
DINNER AT FRAN'S: A WORLD OF FLAVORS WITH BIRDSONG BREWING
A few spots are still available for the collaborative dinner between Fran's Filling Station and Birdsong Brewing. Join them as they experiment with tastes from around the world and pair them with your favorite Birdsong brews. The dinner begins with a spiked beer queso served with chorizo and chips, along with Birdsong's Higher Ground IPA. Next are PEI mussels paired with Free Will IPA, and a Belgian beef stew that should go nicely with both the weather and the Lazy Bird Brown Ale. Dessert is a "beer-amisu," a twist on tiramisu served with Honey Pie Double IPA.
THURSDAY (Jan. 21)
FOOD GARDEN CLASS AT WING HAVEN
If you already keep a food garden or want to start, winter is the perfect time to get things in order. David Blackley, owner of Renfrow General Store and Farm, will bring samples of food from his garden and discuss what class participants can do the next morning in their own. Topics will include: planting, pruning, dividing, and planning for the spring growing season.
THURSDAY (Jan. 21)
Vin Master's popular event returns with five suppliers pouring four to six drinks each. The SouthEnd wine shop's monthly event allows guests to sample as few or as many wines as they choose in an open format, so drop in any time from 6:30pm – 8:30pm. (Make arrangements to Uber, if necessary!) Complimentary light appetizers will be served. No reservations necessary.
FRIDAY (Jan. 22)
DAVE PHINNEY'S LOCATIONS WINE DINNER
Reid's will celebrate their first wine dinner at their new location with a "Locations" wine dinner. Dave Phinney's Locations wines are named after their country or region of origin, easily identified by their labels, which bear only the first letter or two of the place: "F" for France, "S" for Spain, and so on. After a sparkling wine reception, four of Phinney's terroir-driven wines will be paired with a dinner whose courses include: chilled lump crab with endive and apple; crispy chicken thigh with caramelized onion, fig and frisée; braised lamb with crispy gnocchi, broccolini and a rosemary reduction; and an espresso- and cocoa nib-rubbed pork tenderloin with chili-braised escarole, polenta and cherry gastrique.
FRIDAY (Jan. 22)
Join Bond Street Wines as they take a tour of French wines with special guest Serge from Private Reserve. The shop is still finalizing the lineup but expect to try a Chablis, white Burgundy, Bordeaux, Rhone, and perhaps a Languedoc or another wine representative of Southwestern France. Bond Street holds tastings every Friday from 5 p.m. to 8 p.m. The fee is typically $10 and, if you buy at least three bottles during your visit, they'll waive it. No RSVP required.
SATURDAY (Jan. 23)
Sur La Table is hosting a hands-on class for those who want to learn the secrets for making perfect croissants. The three-hour course, open to everyone 18 and above, will cover everything from making the dough to the turning and folding process. Learn to make classic croissants, pain au chocolat, and croissants stuffed with ham and cheese. If you can't make this class and aren't a football fan, the store is also featuring three more classes this Sunday—Indian Favorites at Home, Cooking With Recipes, and Secrets of Great Seafood—and still has space available for their date-night class on Spanish cooking this Saturday evening.
ONGOING
COOKING CLASSES AT JWU
Chef's Choice classes from Johnson and Wales University begin again starting January 30. These one-day sessions typically run about four to six hours and cover a wide range of topics, including: True Thai, Modern Cooking Techniques, Carribbean Heritage, and The Mexican Table. The Culinary Bootcamp is a five-session course for the more avid cook, while the Spring Viennoiserie is a chance for parents and kids to try their hands at braided breads, such as challah and hot-crossed buns. Space is limited and price varies. Visit the Johnson and Wales website for a full list of classes and information on enrolling.