Upcoming Food Events (Jul 22 – 27)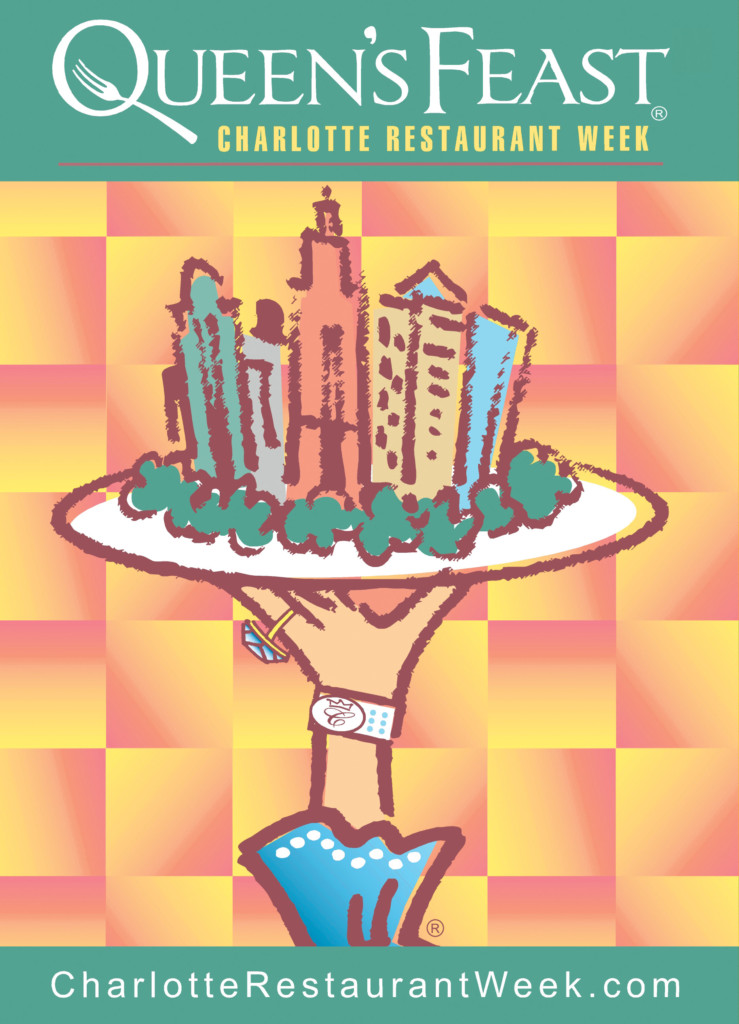 This weekend in the Queen City, Santa Claus comes to town, breakfast goes 100% vegan, and the queen celebrates with her semi-annual, citywide feast.
FRIDAY (JUL 22)
FOOD TRUCK FRIDAY AT PLAZA MIDWOOD
Visit one of about a dozen food trucks that will be in attendance this week, including Pita Wheel, Hiya, and Cheese to the Mac. Bring the kids, the dogs, the blankets, and a big appetite for this weekly rally that takes place behind the Light Factory on Central Avenue.
FRIDAY (JUL 22)
OLDE MECKLENBURG TASTING AT THE GALLERY RESTAURANT
Reservations are recommended for this tasting of one of Charlotte's oldest active breweries at the Gallery Restaurant inside the Ballantyne Hotel & Lodge. Settle into the weekend with light bites and some of the brewery's favorite pours: Copper, Captain Jack, Southside Weiss, Fat Boy Baltic Porter, and Hornet's Nest.
FRIDAY & SATURDAY (JUL 22 & 23)
SUMMERTIME TEA IN THE CAROLINAS
The Ballantyne Hotel & Lodge is also hosting teas today and tomorrow in the afternoon, with an option to add a refreshing mint julep. Attendees are encouraged to don their straw hats and their summer best when coming to enjoy tea and a light seasonal menu during this event. Reservations are required.
SATURDAY (JUL 23)
TEPHRA/FūD VEGAN BREAKFAST THROWDOWN
Visit FūD in the Salud Beer Shop in Noda on Saturday morning for a breakfast that features vegan twists on classic dishes. Try a version of chicken and waffles with a side of tempeh bacon, or a hash topped with avocado and a tofu scramble.
SATURDAY (JUL 23)
Celebrate Christmas with the Huntersville Growers Market on Saturday morning. Mr. and Mrs. Claus will be visiting the market between 9 and 11, and the market will have music, games, and holiday food samples available. The market will stay open for their regular hours between 8 and 12, so you can pick up some fresh summer produce while you enjoy the merriment.
SATURDAY (JUL 23)
WINESTOCK AT TREEHOUSE VINEYARDS
Bring your blankets and chairs and visit this local vineyard to enjoy wine tastings and tours, live music, food, craft vendors, and more during this all-day festival. Enjoy music from four musical acts and consider participating in the "Best Hippie" costume contest, to be held at 3 p.m. The $10 entry fee pays for the music, a raffle ticket, wine samples, and a special edition wine glass.
TUESDAY (JUL 26)
VIN MASTER JULY FOOD TRUCK DINNER
Vin Master will host the ROOTS Food Truck for a four-course wine dinner at their wine bar in South End. Courses include a sea bass ceviche, smoked beef ribs, and raspberry creme brulee. Reservations are required for this event, so call ahead to make yours. Cost includes tax and gratuity.
ONGOING
Don't forget that it's the summer installment of restaurant week. Enjoy three courses at participating restaurants for just $30 or $35, plux tax and tip, between now and July 31. Bonterra will donate $5 to Taste of the NFL for each guest that participates in restaurant week. The donations will go to Second Harvest Food Bank.