Upcoming Food Events (Jul 28 – Aug 3)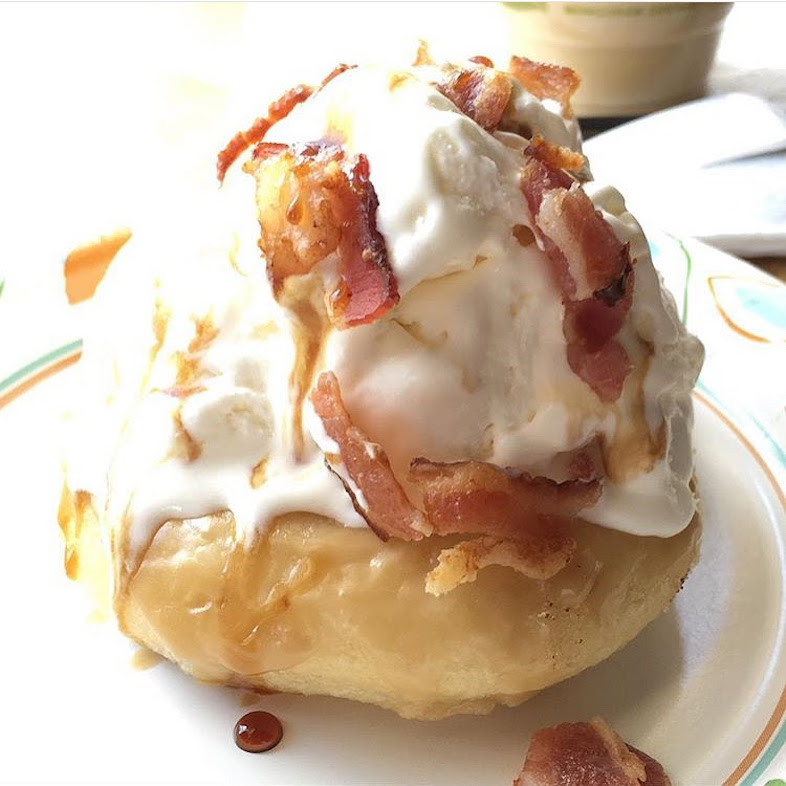 If all of these special events are somehow not enough for you to get your fill, don't forget that Restaurant Week continues through this Sunday.
THURSDAY (JUL 28)
Reid's is putting a competitive twist on wine tastings with their new recurring event that takes place the last Thursday of each month. Three certified wine specialists or sommeliers will offer three wines each, and guests will get to vote on which expert presented the best wines. The cost for this event is $15, but they are waiving that fee for the inaugural shootout tonight, to be held at the South Park location. Call to reserve.
FRIDAY (JUL 29)
Join C3 Lab and Friendship Trays for their monthly fundraising picnic, held at C3 Lab in South End. Purchase Grab-n-Go lunch boxes and enjoy a community lunch with others as you help support the work done at Friendship Trays. You'll also get the chance to meet some of the artists who have studios at C3 Labs, and to view their artwork.
SATURDAY (JUL 30)
JOE'S DOUGHS & HART'S SODA SHOP ICE CREAM SUNDAE EVENT
Joe's Doughs holds its first event at their new store this weekend. They'll partner with their friends at Hart's Soda Shop, who will soon open their own shop, to make guests donut ice cream sundaes from 11 a.m. to 3 p.m. For $6, you can enjoy sundaes made with the following donut flavors: maple bacon, white chocolate cinnamon roll, s'mores, and strawberry honey lavender.
SATURDAY (JUL 30)
STORYTELLER NIGHT AT THE SECRET CHOCOLATIER
The Secret Chocolatier brings back special guest Faye Fulton for a night they've dubbed "Indulge in the Richness of Life: Rich Stories and Rich Chocolate." Enjoy a decadent dessert from Chef Bill Dietz—plus coffee or tea—along with a side of storytelling at their Ballantyne location this Saturday. Spaces are still available for their truffle-making class, to be held this Saturday afternoon from 2 to 4 p.m. Reservations required in person at the store or online for these events.
SATURDAY (JUL 30)
DURHAM DISTILLERY COCKTAIL CLASS AT HEIRLOOM
Visit this locavore restaurant to learn how to make three cocktails using spirits made by Durham Distillery. Enjoy small plates made by Chef Clark Barlowe during the afternoon class. Discounted rate offered for couples. Go online to purchase tickets.
SATURDAY (JUL 30)
WINE CLASS: AN IN-DEPTH GUIDE TO NAPA AND SONOMA
Join Corkbuzz Wine Studio this Saturday for a class that delves deep into these two cherished wine regions. This one-hour class will cover history, appellations, climate, and geography. Call or go online to reserve your seat.
SATURDAY (JUL 30)
Enjoy Southern barbecue with samples of craft beer from NoDa Brewing and cocktail tastings courtesy of Jack Daniels on the terrace at JP Charlotte. Sinners and Saints and Elonzo Wesley will both perform at this Uptown event. Purchase tickets online. https://nightout.com/events/beer-bbq-at-the-westin-charlotte/tickets#.V5aA2k32bMQ
SUNDAY (JUL 31)
UNDERGROUND KITCHEN POP-UP DINNER
Tickets are still on sale for UGK's return to the Queen City. Join this supper club for their Cocina Toscana night, where Tuscan cuisine will be fused with Southern flair. The remaining tickets are likely to disappear quickly once the full menu and the location for this one-time dinner are announced. Purchase tickets online.