Upcoming Food Events (July 14 – July 20)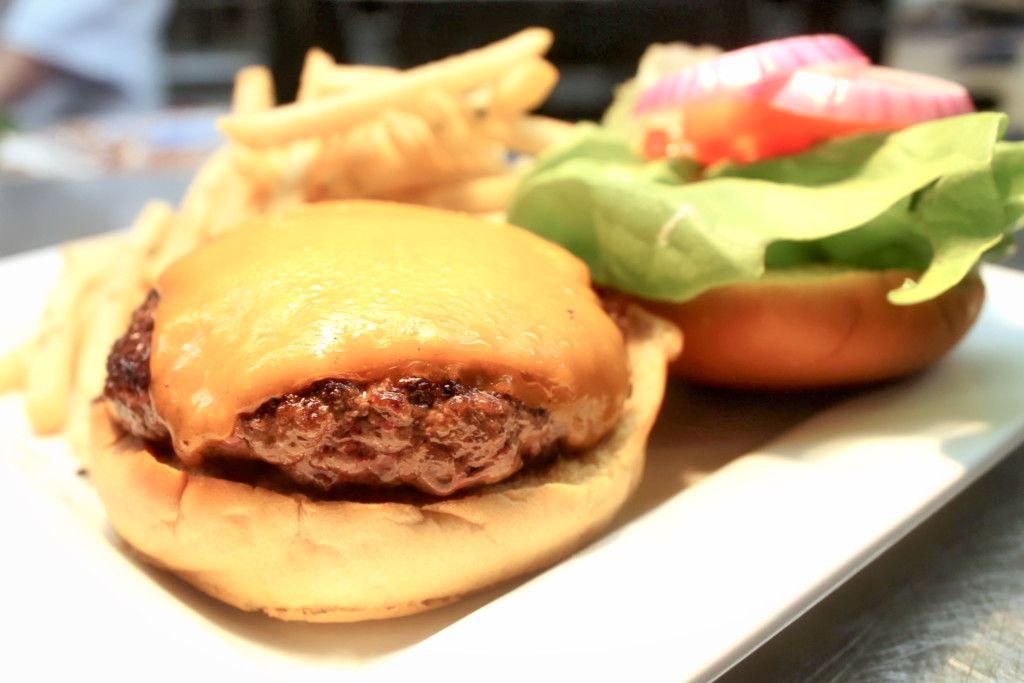 Food and wine lovers will get to participate in some unique events this weekend, including a wine tasting webcast and the chance to try some exotic jerkies.
FRIDAY (JUL 15)
TOP SELLERS WINE TASTING AT THE WINE VAULT
Try some of the 21 wines—six whites and 15 reds—of which the Wine Vault sells the most this Friday. Live music starts at 7 p.m. The cost for the tasting is $10; buy a case tomorrow night during the event, and receive the $10 back. The shop also hosts weekly wine tastings on Wednesdays.
FRIDAY (JUL 15)
CAROLINA PRODUCE-INSPIRED COCKTAILS AT THE GALLERY
The Gallery restaurant in the Ballantyne Hotel & Lodge continues its Friday tasting series with a set of cocktails inspired by Carolina's summer harvest. Enjoy hand-crafted drinks made with local blueberries, blackberries, cucumber, peaches, honey, and rhubarb. Guests will enjoy light bites from the kitchen during the tasting. Reservations are recommended.
SATURDAY (JUL 16)
CAYMUS VINEYARDS WINE TASTING WEBCAST
Celebrate the release of Caymus Vineyard's 2014 Napa Valley Cabernet Sauvignon with Chuck Wagner, Owner and Winemaker of Caymus Vineyards in an interesting way. Wagner will hold a guided tasting of his newest release—via webcast. Fifty-three Total Wine & More stores around the United States, including the one at the Promenade on Providence here in Charlotte, will hold the webcast simultaneously. A tasting of other selections from the Wagner Family of Wine, including Caymus Cabernet Sauvignon and Conundrum White 25th Anniversary, will follow. Sign up to attend online.
SATURDAY (JUL 16)
BEEF JERKY OUTLET GRAND OPENING
Sample some of The Beef Jerky Outlet's many flavors of jerky during their grand opening this Saturday. This new specialty store, owned by the former CFO of Harris Teeter, Jeff Sherman, features over 200 kinds of jerky—including kangaroo and moonshine. Biltong Jerky will hand out samples during the celebration until 3 p.m. The store also sells gourmet snacks and products, from popcorn to candy to jam. A percentage of sales made during the Grand Opening will be donated to the local Siskey YMCA.
SATURDAY (JUL 16)
FOOD TRUCK RALLY AT PROSPERITY VILLAGE
Fourteen food trucks are slated to participate in this monthly, family-friendly rally near Highland Creek. Leashed dogs are welcome. BYOB wine and beer are permitted but leave the coolers and kegs at home.
MONDAY (JUL 18)
MATTHEWS COMMUNITY FARMERS MARKET FUNDRAISING DINNER
Tickets are still available for this fundraiser at Passion8, which will feature courses from some of Charlotte's top chefs. All of them have strong ties to the market and several are included in our 50 Best Restaurants list for this year. The cost of your all-inclusive ticket includes wine pairings. A silent auction will also be held during the dinner to help raise more funds.
UPCOMING
THURSDAY (JUL 21)
LITTLESPOON'S KOREAN DINNER 2.0
LittleSpoon is taking reservations now for the return of their special Korean dinner next Thursday. The family-style meal also marks the restaurant's second anniversary, and will include dishes like sam-gyup sal, a crispy pork belly, and jap chae, cellophane noodles with local vegetables. An assortment of side dishes, called bon chon, will accompany the entrees (including, of course, kim chee). Call to reserve.
ONGOING
COTTON & COLLARDS: UNEARTHING STORIES OF HOME THROUGH KITCHENS AND CLOSETS
Since February of last year, UNC Charlotte theater professor Beth Murray and teachers from six area schools worked together on a collaborative project that fuses the arts and oral history. During this time, students learned about and explored the connections between food, clothing, and home. The students' artwork has been on display at the Levine Museum of the New South since late April of this year, and will be up until July 24. Visit the museum to support these students, their teachers, and the museum, and to perhaps consider your own connections to the foods you eat at home.
REID'S HALF-PRICE BURGER NIGHT RETURNS
Reid's Fine Foods has brought back its half-price burger nights. Visit either location on Tuesday nights and enjoy one of their steak burgers, made with meat ground in-house. The SouthPark location is also featuring $5 frozen daiquiris all day Saturday until the end of July. A couple of these, misting fans, and a covered patio just might help during these dog days of summer.