Upcoming Food Events (March 3-9)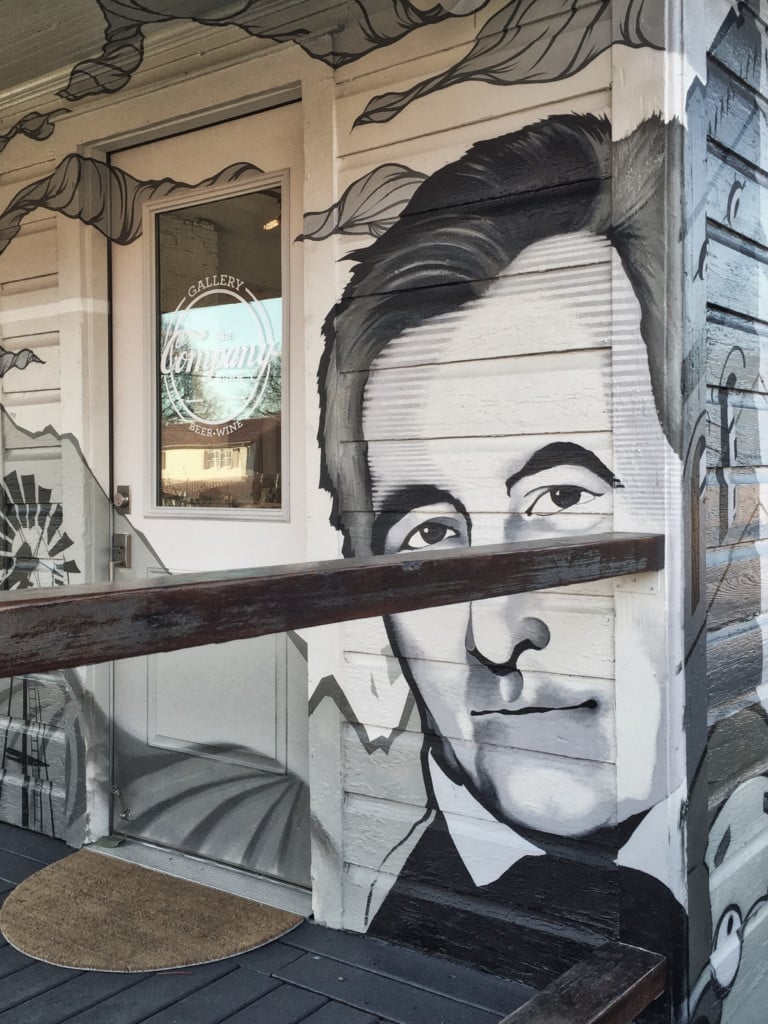 Spaces are still open for the Fritz Winery Dinner at Heritage next week, and some tickets remain for Alton Brown's appearance at the Blumenthal Center in April. Until then, there is plenty to keep you busy, including a chance to wear your PJs in public for a $1 waffle cone.
THURSDAY – SUNDAY (Mar. 3 – 6)
CHARLESTON WINE AND FOOD FESTIVAL
If you're feeling spontaneous, tickets are still available to attend certain events and to visit the Culinary Village on Sunday during this city-wide festival. Join Charlotte chefs Chris Coleman, Blake Hartwick, Joe Kindred, Jamie Lynch, Bruce Moffett, Michael Shortino, and a host of other chefs, winemakers, and artisans as they share and experience fine food and drink in a variety of settings throughout the Holy City. (Take our March issue with you as a guide.)
THURSDAY (Mar. 3)
Test Kitchen returns with a small plates menu that incorporates Asian flavors into dishes like NC sea bass with red curry sauce and a butternut squash hash with a Thai sweet potato sauce. Finish the night off with some peanut butter pie. Or a whiskey cocktail. Or both.
FRIDAY (Mar. 4)
ITALIAN CLASSICS WINE DINNER AT HEIRLOOM
Chef Clark Barlowe and team offer up their North Carolina interpretation of six Italian dishes with a special tasting menu paired with Raffaldini wines. Vineyard owner Jay Raffaldini will talk about his wines as you enjoy courses like NC pickled bluefish and Carolina Gold risotto with oysters. Call to reserve or visit Opentable online.
FRIDAY (Mar. 4)
GRAND OPENING: THE COMPANY STORE NODA
NoDa welcomes the arrival of The Company Store this weekend, a place to grab craft beer, cider, wine, meats and cheeses, and other provisions. Take them home on enjoy them onsite in the converted millhouse, covered inside and out with local art. Live music and a Saturday mimosa bar will be regular features—as will PBR on draft, along with a couple other local beers. Drop in between noon and 9 p.m.
SATURDAY (Mar. 5)
BRUSTER'S ANNUAL CUSTOMER APPRECIATION PJ DAY
Put on your pajamas and head to one of Bruster's six Charlotte locations for PJ Day. Get a small waffle cone in exchange for a $1 contribution, which will be donated to local charities. Limit one cone per person and yes, you must be wearing pajamas.
LOOKING AHEAD
THURSDAY (Mar. 10)
WINE DINNER AT AIX EN PROVENCE
Sample wines from the Languedoc-Roussillon regions of Southern France with guest Dan Kravitz, owner of Handpicked Selections, while enjoying a special menu prepared by Chef Nicholas Tarnate. The five-course menu will begin with canapés before moving to dishes like escargot served with gnocchi and Pernod butter and cocoa-dusted venison loin. Call to reserve.
SUNDAY (Mar. 13)
PIEDMONT CULINARY GUILD FOOD & BEVERAGE SYMPOSIUM
Billed as "a day of education and exchange for culinary and farm professionals, enthusiasts, consumers, and the curious," this day-long event offers a chance to interact with others who take interest in the region's culinary scene. Special guest David Shields, Distinguished Professor at the University of South Carolina and a Southern foodways expert, will be the keynote speaker, while Meredith Leigh, author and food advocate, will discuss the ethics of meat as the featured lecturer. Prominent local chefs and other experts will be on hand to offer courses on topics like crafting cheese-based desserts, making yogurt, pickling, and building a vegan plate.
SUNDAY (May. 22)
Early bird tickets are now on sale for the 11th annual Festa Italiana, benefiting those with disabilities and special needs. Modeled after the Saint Anthony Feast of Boston, this celebration involves food, espresso and cappuccino, prosecco and Peroni. The party, held in the courtyard at Queen's University, will also feature live music, an art gallery, and a kid's zone.