Upcoming Food Events (March 9-16)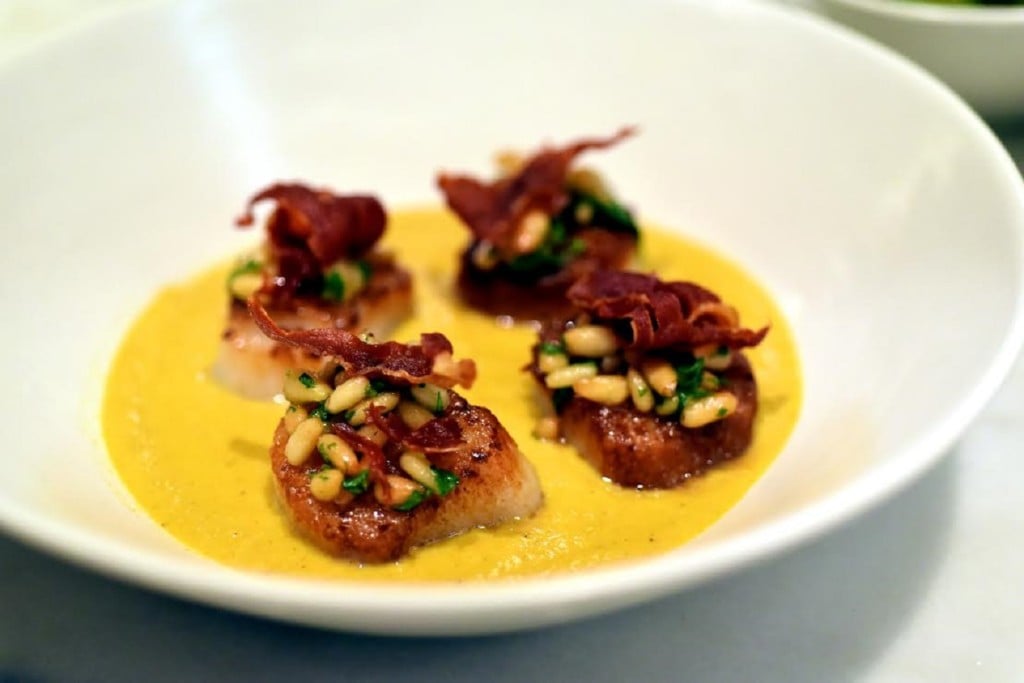 With that all-things-green holiday right around the corner, we're reminded that Spring, too, is coming. It may be hard to believe, what with snow in the forecast for Sunday; but our area restaurants are all gearing up for the soon-to-be abundance of fresh produce heading our way.
THURSDAY
DOWNTON ABBEY TEA
Join The Ballantyne Hotel & Lodge on Thursday, March 9, through Saturday, March 11, 1 p.m. to 4 p.m., for A Very British Tea. Inspired by the critically acclaimed PBS series, Downton Abbey, the culinary team will present themed tea savories and sweets with the option to add a Highclere Cocktail for $8. Attendees are encouraged to dress in 1920s – 1930s period clothing. The cost is $45 for adults and $25 for children ages 5-12 (excluding tax & gratuity). Reservations are required at 704-248-4100.
FRIDAY
PIEDMONT CULINARY GUILD
If you're obsessed with all things food, snag a ticket for the Piedmont Culinary Guild running March 10-12 at The Art Institute of Charlotte starting with a kickoff dinner on Friday evening . Classes, lunches, and events will examine food culture past, present, and future. More info and tickets available here.
SATURDAY
COCOA LAB CLASSES
Itching for a chocolate fix? Head to Cocoa Lab at the Ritz Carlton for their St. Patrick's Day themed class on Saturday, March 11, from 8:30 a.m. to 12:30 p.m. Guests will be creating Guinness chocolate cupcakes; Bailey's Irish Coffee caramel brownies; and grasshopper pie. Students will, of course, be allowed to eat the fruits of their labor after the session, will receive complimentary hotel parking, a recipe collection, and a keepsake apron as part of the $150 class fee.
TRUFFLE MAKING
The Secret Chocolatier is hosting a class dedicated to the art of truffle making on Saturday, March 11, from 2 to 4 p.m. For $60 per person, students will learn how to make their own truffle ganache, infuse flavors, and more. Plus, you'll take your sweet creations home to be shared, or not. For more information and to buy tickets, visit the website.
PIG ON THE HALF SHELL
Head to Monroe for the weekend for the 5th Annual Pig on the Half-Shell Oyster Roast. All you can eat oysters, barbecue, and low-country boil plus beer and wine are available starting at 6 p.m. at the Aw Shucks Farms of Monroe – Cotton Gin Barn, 3718 Plyler Mill Road in Monroe. Tickets are $75 per person; more info here.
JOHNNY APPLESEED DAY
Love apples? Head to the Charlotte Regional Farmers Market where vendors will be celebrating all things apple with apple recipes, free samples, and more.
REID'S LOBSTER BOIL
Reid's is serving a Northeastern specialty this weekend. From 4-7 p.m. on Saturday, go to the location on Selwyn Avenue for a lobster boil with Maine lobster tails, andouille sausage and corn. Catawba Brewing and Birdsong Brewing will be there providing craft beer tastings, too.
MONDAY
CAKEBREAD CELLARS WINE DINNER
Head to Foxcroft Wine Co. in Dilworth for a wine dinner celebrating Cakebread Winery. The dinner is on Monday, March 13, starting at 7 p.m. and will feature several courses, all of which will be perfectly paired with a Cakebread wine. Cost is $75 per person plus tax and gratuity. Call 704-602-2133 for more information.
TUESDAY
WINE & DINE SERIES
Head to Stoke in Uptown for a new dinner series beginning Tuesday, March 14. The restaurant will partner with The Bottle Shop for a six-course tasting menu featuring wines from Southern France's Languedoc-Roussillon region. The inaugural dinner highlights Ascent Wines. Chef Chris Coleman will create dishes to complement the wines including a salmon crudo; short ribs; scallops; and more. The March 14 dinner begins at 6 p.m. and cost is $100 per person. For reservations, please call 704-358-6558.
THURSDAY
REID'S ITALIAN WINE DINNER
Enjoy Italian wines from Paolo Scavino winery paired with a three-course dinner at Reid's Myers Park on March 16. Paolo Scavino is an historic winery in the Barolo region. Guests will learn Paolo Scavino's global wine ambassador, Riccardo Sgarra. The dinner starts at 6 p.m. and cost is $60 per person. Call 704-377-1312 and ask for the wine department to make your reservation.
ON THE RADAR
COCKTAIL CLASS
Heirloom is celebrating St. Patrick's Day with a cocktail class on Saturday, March 18 from 1 to 3 p.m. The class plans to highlight Great Wagon Road Distillery and will offer students a chance to learn the art of mixology. Tickets and info here.
VEGAN TASTING
Never tried vegan food? Head to Heirloom for a collaborative dinner featuring Terra Flora Foods Chef Brian Williams and Chef Clark Barlowe on Sunday, March 19. Guests will enjoy four courses for $45. Tickets and info here.