Upcoming Food Events (Oct 7 – Oct 12)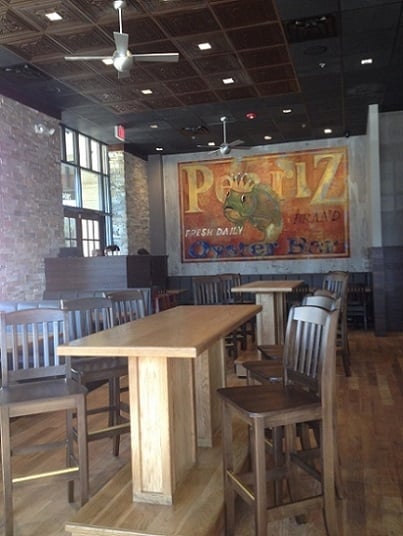 The start of October has finally brought some cooler weather, and with it, a chance to enjoy warming whiskey cocktails, cold oysters, and more.
FRIDAY (OCT 7)
8TH ANNUAL OYSTER BASH AT UPSTREAM
Slurp raw oysters from all across North America and enjoy them with wines, sparklers, and beer at Upstream's annual, all-inclusive event for lovers of the half shell. The restaurant will also offer fire-roasted oysters prepared New Orleans style, fried oysters, oyster chowder shots and a special seafood tapas. Guests will also have a chance to purchase raffle tickets to win a case of wine; 100% of the proceeds will go to the No Kid Hungry campaign to end childhood hunger.
SATURDAY (OCT 8)
Bob Peters returns for his monthly mixology class at Earl's, this time with a new series that is reflective of the cooler months. The first session in this series will feature spirits from Fair Game Beverage Company out of Pittsboro, NC. Join Bob and his special guest, Kevin Bobal of Fair Game Beverage as they build fall cocktails for you to make at home and also sample Fair Game's new hooch product.
SUNDAY (OCT 9)
Free Range Brewing again plays host to this locally produced video series about Charlotte's food scene. The second episode of the latest season focuses on Jamie Swofford, also known as The Chef's Farmer. Swofford was a chef before deciding to become a farmer in his hometown of Shelby, Nort Carolina. During the premiere, he'll be serving up some of his Old North shrubs. October 9th at 2pm. You know the place. Free Range Brewing. 2320 N. Davidson St 28205
SUNDAY (OCT 9)
​Pearlz celebrates their one year anniversary in Charlotte this weekend with an oyster roast this Sunday afternoon. Twenty dollars gets you all-you-can-eat oysters, plus enjoy $3 mimosas, $4 OMB drafts, $5 Bloody Marys and live music.
SUNDAY (OCT 9)
WHISKEY PAIRING DINNER AT VIVACE
Vivace's new executive chef, Rodrigo Velazco, welcomes whiskey and food lovers with a special five-course dinner this weekend, his first at Vivace since his arrival. Velazco aims to demonstrate just how food-friendly and widely varied whiskey can be. The event begins with a reception, including what the chef calls "redneck barbecue pork steamed bun bites, followed by courses like country ham croquettes and braised lamb belly. Reservations are recommended.
TUESDAY (OCT 11)
WOLFGANG PUCK VISITS WP KITCHEN
Celebrity Chef Wolfgang Puck will be in Charlotte this coming Tuesday to host an event benefiting Second Harvest Food Bank of Metrolina. A portion of ticket sales will go to the organization, as well as all proceeds raised from a silent auction, which includes items such as autographed Wolfgang Puck cookbooks, Wolfgang Puck cookware, and signed Carolina Panthers memorabilia. Purchase tickets online.
WEDNESDAY (OCT 12)
SHAKE, STIR, SIP, SOCIALIZE: COCKTAIL CLASS
Emily Bowditch, also known as The Crazy Bar Lady, will be teaching essential cocktail-making techniques during this Halloween-inspired cocktails event. This fun-filled class will be held at NoCA Uptown in their upstairs lounge. Guests will learn how to mix three cocktails, including how to use cocktail stencils, how to layer cocktails, and how to shake foam-topped cocktails.