Upcoming January Happenings
Art & Orchids at Daniel Stowe, Connect with Culture Day at Wing Haven, and more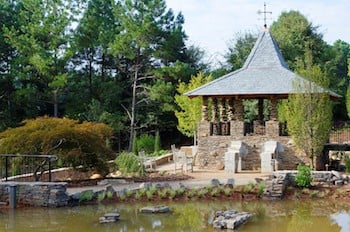 These local events may be just the thing to brighten your January.
Saturday brings two events. We talked about the first one a couple of weeks ago here on the blog. Simone McDowell of Honeebee Gifts will play host to the Flip Your Gift Party at Hydrate Medical from 11 a.m. to 1 p.m. The party takes the secrecy and shame out of regfiting and provides an outlet for you to swap your less-than-perfect gift for something that suits your style. For more details, read the full post here.
The second Saturday event takes place at Wing Haven Gardens in Myers Park. Wing Haven is one of several venues in town offering free admission and programming as part of the Arts & Science Council's Connect with Culture Day. The garden will be open from 10 a.m. to 2 p.m. At 11 a.m., Discovery Place ScienceReach, the museum's mobile programming unit, will present "Animal Explorations." The children's program will focus on animals and their relationships with their environments. Wing Haven Gardens is a certified Wildlife Habitat.
Next weekend, Daniel Stowe Botanical Gardens opens its "Art & Orchids" exhibit. This year's theme focuses on the artwork of W. Gary Smith, who designed the recently opened four-acre children's garden Lost Hollow. The exhibit pairs plants from the garden's 5,000-orchid collection with 24 pieces of Smith's original fantasy drawings. Visitors will learn about the inspiration behind the artwork and how the work was translated into the landscape and design of Lost Hollow. "Art & Orchids" runs January 17 through March 18 and includes special events, such as an art, orchid, and wine tour and an orchid pollination workshop.
Toward the end of the month, Renfrow Farms in Matthews offers its first gardening class of the year. From the Windowsill to the Garden: Starting Plants From Seed will be offered on Tuesday, January 27, from 6:30 p.m. to 8:30 p.m. and on Wednesday, January 28, from 10 a.m. to noon. To learn more about the farm and get a link to a full list of upcoming gardening classes, see our blog post from earlier this week.