Upcoming local beer releases (Nov. 15-18)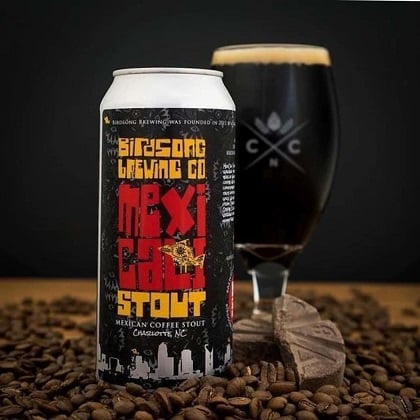 Just in time to stock up for families and friends coming into town for the holidays, here's a look at this week's Charlotte craft beer releases:
–It's no secret this space has lots of love for Birdsong's MexiCali Stout. This beer never disappoints year after year, especially in the cold weather. Stout fans will be amazed by the incredible flavor profile that features chili spice, cinnamon, cocoa nibs, local coffee from Central Coffee and freshly cut serrano peppers. The heat is just right on this beer, not overpowering one bit, and the coffee and chocolate finish is smooth and inviting. Birdsong will have MexiCali available in 4-packs of cans and on draft Thursday (Nov. 15) at 3 p.m., and look for the beer to roll out to local accounts next week.
–Who needs cranberry sauce when you can have cranberry beer? NoDa is set to release its Cranberry Gose, and for the first time it will be in cans. This 4 percent ABV gose packs tartness blended with a warmth infused from the fresh cranberries. The result is a perfect beer to take to the Thanksgiving table and afterward. NoDa's Cranberry Gose will be available this Friday (Nov. 16) beginning at 2 p.m. at the taproom in both 4-packs of cans and on draft.
–With winter beers upon us including the already-mentioned MexiCali Stout, another popular seasonal locally is Triple C's Up All Night. A breakfast porter brewed with both local coffee (Magnolia Coffee Company) and honey (Cloister Honey), Up All Night is a perfect companion for fireside drinking. Bottles (22-ounce bombers) will be released Saturday (Nov. 17) at noon, and the brewery will also have a special variant on tap – Up All Night brewed with cacao nibs, cayenne, cinnamon and vanilla. Triple C is also releasing its bourbon barrel-aged version of this beer along with a couple other versions – stay tuned for an article in a couple weeks.
–Sycamore has had a solid run of juicy, NE-style IPAs of late and this Saturday will mark the debut of the brewery's Juicy Lager. This India Pale Lager is described by the brewery as having "lively citrus notes of Valencia oranges, bright tangerine and grapefruit." Hoppy lagers are beginning to see a bit of popularity, with more crisp and refreshing notes than the sweeter NE IPAs that have taken the country by storm of late. Juicy Lager releases in cans and on draft at Sycamore when the brewery opens Saturday at noon.