Upcoming local beer releases (Nov. 21-25)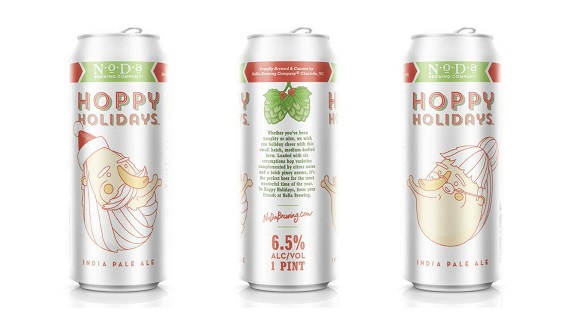 Hope everyone has a wonderful Thanksgiving. I'm thankful for friends and family and the opportunity to cover this great local beer community. Here's a look at this week's Charlotte craft beer releases:
–Sycamore's Christmas Cookie Ale is here just in time for the holidays. This winter ale is brewed with actual sugar cookies and is one of the brewery's top draws. Cans will be available Wednesday, November 21 at noon (along with 4-packs – which are limited – Christmas Cookie will be on tap as well) and as part of the event, Cookie Dough Bliss (a local edible cookie dough bar) will be on hand as well as Suarez Bakery serving up cookies. Sycamore will also have live music by Urban Roots and food trucks beginning at 4 p.m.
–Bold Missy is set for its next bottle release. The brewery will have bottles of Barrel-Aged Tripel Wednesday, November 21. This beer, Bold Missy's second-ever bottle, is described by the brewery as featuring "prominent notes of fruit and spice" and was aged in red wine oak barrels from California. Bold Missy will have bottles available from 4 p.m. to 10 p.m., and also will have trivia at 7 p.m.
–When it's time for a Black Friday shopping break, head over to NoDa Brewing for Hoppy Holidays, one of NoDa's most popular seasonals. Hoppy Holidays is an IPA featuring six different hop varieties and the ingredient that sets this beer apart, spruce pine. NoDa will open Friday at noon with 4-pack cans of Hoppy Holidays to go, and the beer will be on draft as well. Also, expect this beer to hit local bottle shops and grocery stores the following week.