Updates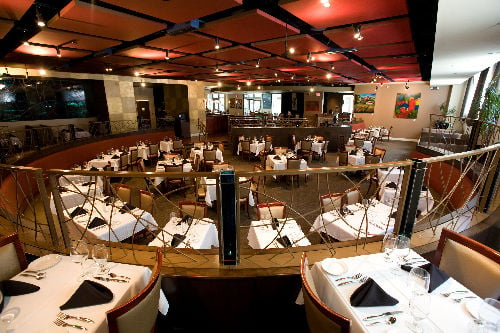 I've heard of much going on in the Charlotte food world this week. Unfortunately, there's also been much going on in the Charlotte magazine world this week, which means that it has taken me way too long to let you know all the good stuff. So, without further ado, some things you should know:
House of Kabuki, a Japanese restaurant, opened in the Sun Valley Commons shopping center in Indian Trail on October 9th. The restaurant offers sushi, sashimi, hibachi, and tempura. (For those who don't speak Japanese restaurant menu, that basically means it offers everything from raw fish to fried foods.) The menu has more than 130 items.
Blue Restaurant and Bar (pictured) is hosting a Scotch Dinner on Friday, November 13th. The dinner is hosted by Executive Chef Gene Briggs and Hendrick Porsche and will feature single malts paired with dishes like Warm Brined Arctic Char and Black Pudding. The evening ends with cigars and someone winning a Porsche for a weekend getaway. To make your reservations for this very manly dinner call 704-927-2583. It's $75 per person.
The Liberty, Tom Condron and Matthew Pera's new restaurant in South End officially opened on Saturday, October 24th. This Sunday they'll be having their first brunch, which will be an all you can eat buffet for $15.95. In general, The Liberty's entrees are priced between $10 and $21.
Pewter Rose Bistro (also in South End) has just launched its winter menu for lunch, brunch, and dinner. Look for items like Grateful Growers Cider-Braised Pork Shank, Two Bean Chili, and Lamb Lollipops on the new menus.
That's all for now!