Uptown Gets Fresh, New Bakery
Bread pudding is a standout at Fourth Ward Bread Co.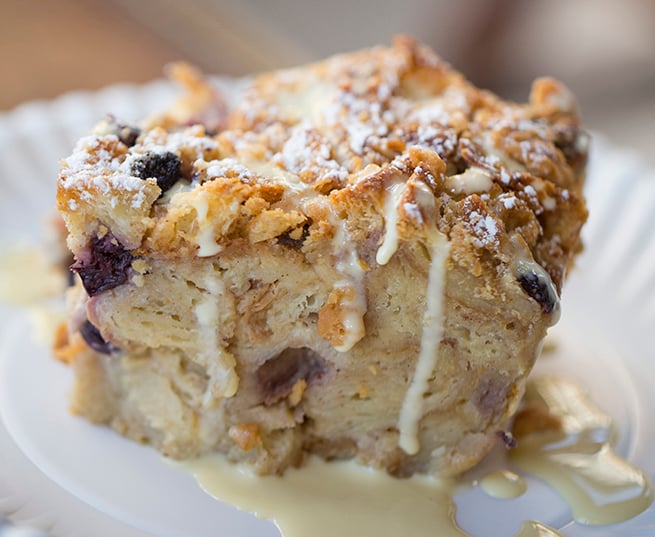 The new Fourth Ward Bread Co. (312 N. Graham St., 336-946-2072) bakes fresh breads, pizzas, and pastries every day—but you can also find sandwiches, soups, and other more substantial items for breakfast, lunch, and dinner. One menu item worth going back for: bread pudding. An enormous, brick-like chunk of the classic dessert costs just $3.99 and comes with a side of indulgent house-made crème anglaise. The bakery offers its classic interpretation of the dense but pleasantly doughy delicacy during the week and flavored versions, such as blueberry or mocha chip, on weekends. Looking for a decadent addition to your holiday desserts spread? Order a full tray—which serves more than 20 people—for $60.