Uptown Reid's Fine Foods Opening in Late July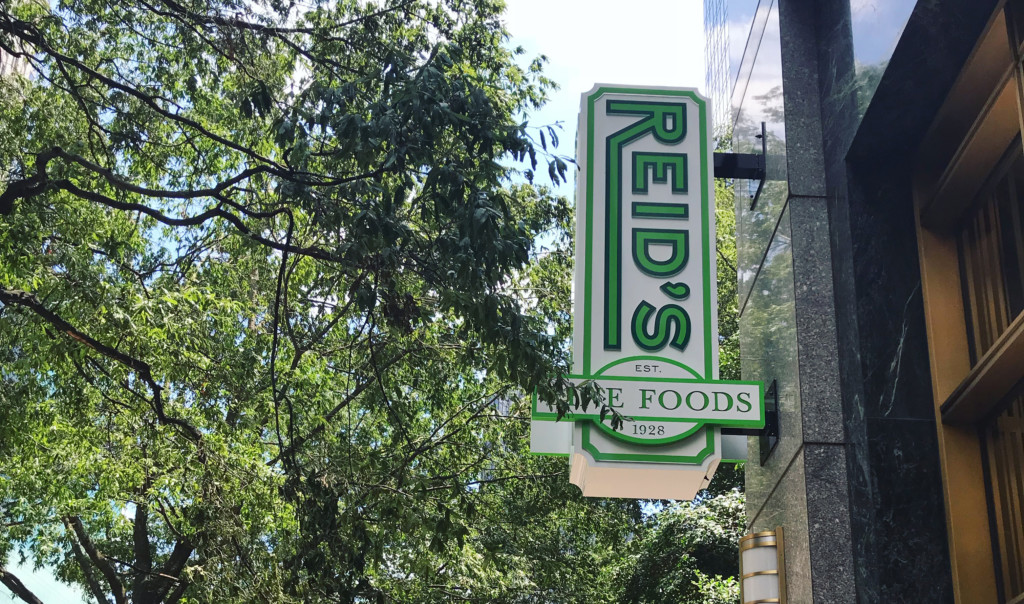 IT WAS ANNOUNCED in January that Reid's Fine Foods was opening a new uptown location. The restaurant says its 2,100-square-foot spot at 121 W. Trade St. will open later this month.
You can expect both dine-in and to-go ordering, as with previous locations, but the uptown store will offer something new: breakfast. Chef James Loftus has put together a menu that includes a Southern fried chicken biscuit (or a Nashville hot chicken biscuit variant), avocado toast, a breakfast bowl (with grits, bacon, gravy, sausage, eggs potatoes, black beans, avocado, and pico de gallo), and Burrito Ranchero (with scrambled eggs, sausage, black beans, pico de gallo, cheddar, avocado, and potatoes).
This year, Loftus was promoted to the role of corporate executive chef of all three Reid's locations. The SouthPark location was No. 36 on our 2018 list of Charlotte's 50 Best Restaurants. This new location will share the same weekly specials as the store-restaurant's SouthPark and Myers Park locations.