Vietnamese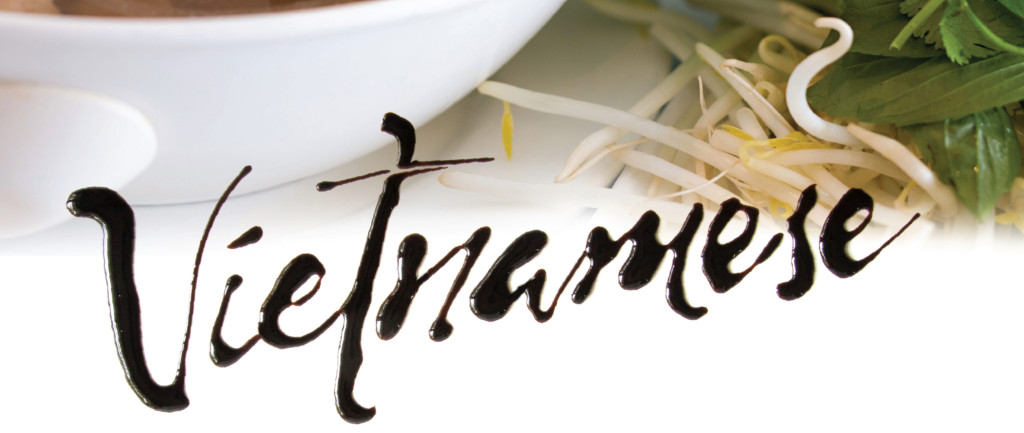 > VIETNAM GRILLE
Vietnam Grille is part of South Boulevard's rich corridor of international cuisine hidden in strip malls. The restaurant is known for its fresh flavors and herbaceous dishes, such as the Broken Rice with Lemongrass Chicken. Also popular is the House Special Bun (#33), vermicelli noodles with crispy spring rolls, char-grilled shrimp, grilled chicken, and meatballs with nuoc mam sauce.
5615 South Blvd., 704-525-2408
---
> LANG VAN
In the minutes between lunch and dinner service, this beloved Vietnamese restaurant off Eastway and Shamrock drives gets a small reprieve. The kitchen has a moment to prepare for the onslaught of the dinner rush, and servers recalibrate between shifts, sitting down for a bite to eat. For a moment, everything slows down. Everything, that is, except owner Dan Nguyen, 43. She only has one speed.
The slender woman with a light brown ponytail slung low on her head moves through an empty dining room with the same fervor as she would a packed house.
"You like Vietnamese coffee?" she asks before blowing past me. "I make for you try."
"You like shrimp?" Before words can even form, she drops summer rolls on the table, a Sriracha bottle in her hand. "You like spicy?" She deposits a healthy squeeze into the accompanying dipping sauce.
Nguyen moved to Charlotte from Saigon in 1999 in search of a better life. She found a job serving tables at Lang Van, named after the previous owners' home city in Vietnam. For her first three months in the United States, Nguyen worked seven days a week and slept in her car. Now, Nguyen is the face of Lang Van. She greets you as she would a guest in her home. She has a knack for remembering what her customers order, and her smile is an essential part of the dining experience.
"I love customers and they love me, too," she says, and her brown eyes beam with pride. —K.M.
3019 Shamrock Dr., 704-531-9525
---
> SAIGON PALACE
The spacious and grand dining room of Saigon Palace serves both Vietnamese and Chinese dishes. Spring for the crispy yellow pancake, spiked with fresh turmeric and studded with shrimp and pork. Try the Vietnamese brunch buffet on Sundays when you're ready to sample a little of everything.
5215 South Blvd., 704-529-0098
---
> BEN THANH
Explore the breadth of Vietnamese cuisine at Ben Thanh, where husband-and-wife team Phung Nguyen and Mai Duong and her brother, Cuong Duong, serve an exhaustive menu of traditional dishes. They even venture off menu to serve their customers' specific requests. It's quite possible never to eat the same thing twice, but their savory bowl of pho is worth a repeat.
4900 Central Ave., 704-566-1088
---
> DOAN'S
Clean, bright, and fresh is how customers describe the dishes at Doan's, a family-run restaurant located in one of the strip malls along South Boulevard. Andy Pham, manager and son to owners Nga Thai and Chef Hai Pham, suggests ordering the spicy lemongrass bun and pho to start. For a lighter item, try the avocado smoothie with condensed milk and sugar.
5937 South Blvd., 704-733-9077
---
CHARLOTTE'S ASIAN CUISINE: A GUIDE
---
---
---
---
---