Vince Carter Wants You to Support the Charlotte in 2012 Committee and DNC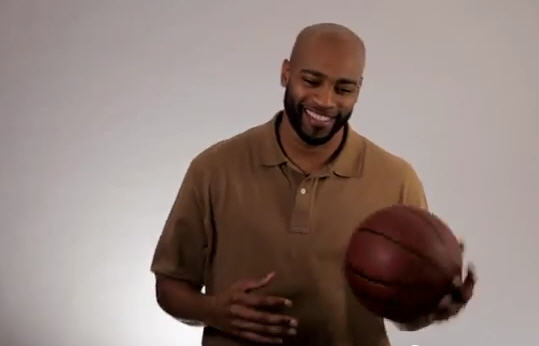 He's half-man, half-amazing (an ode to his slam-dunking prowess), and now he's voicing his support for the 2012 Democratic National Convention. NBA star Vince Carter is featured in a short video released today by the Committee for Charlotte in 2012.
After reminding us that he's a UNC Tar Heel, he says: "I'm excited to join volunteers from across America to make the convention a great success." He then asks you to donate at charlottein2012.com. Watch his video pitch below.
Now for some sports talk.
Coincidentally, Carter was waived today by the Phoenix Suns, according to reports. It had been speculated all week that this would occur because Mr. Vinsanity was under contract to make $18 million this year had the Suns kept him. By waiving him, the team is only obligated to pay him $4 million (still a lot of money). I have no doubts that Carter will re-sign with a new team, possibly within the next few days.
While watching reports on ESPN last night about which teams would be interested in him, I thought about how cool it would be if the Charlotte Bobcats signed Carter, though that wasn't one of the teams the sports analysts mentioned. Sure, Carter is 34 now and isn't the high-flying scoring machine he once was, but he's still an exciting player to watch and can still out-jump and out-dunk any member of the current Bobcats roster. And more importantly, he would help put butts in seats at Time Warner Cable Arena. A player at this stage of his career, though, would likely want to sign with a championship contender, but with the shortened free agency period due to the NBA lockout, teams and players are going to have less than two weeks to make major moves before the season opens on Christmas Day.
The Bobcats have a well-known affinity for drafting UNC Tar Heels out of college; now they have the opportunity to sign a veteran alum. Not to mention that team owner Michael Jordan is a Chapel Hill guy himself and has proven that they support their own. In the DNC video, Carter might be getting closer to Charlotte in more ways than one.