We Asked 3 Designers—This is the Best Color to Paint Your Kitchen
Including many specific color selections.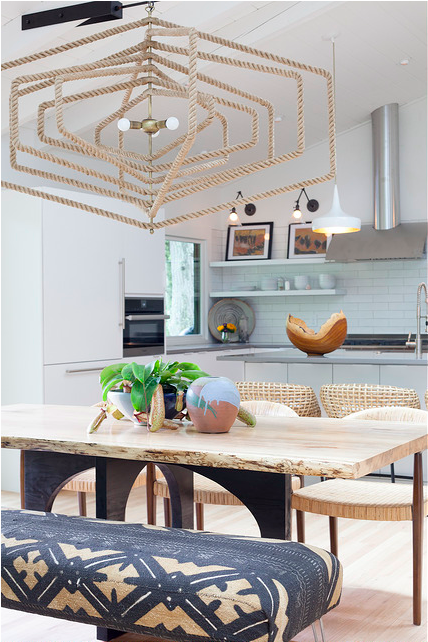 When it comes to paint colors, interior designers are serious. There is no such thing as a simple blue, gray, or white. Each hue is so specifically nuanced it can make a homeowner crazy when sifting through swatches at the home improvement store. That's why we saved you a headache (or four) and got right to the nitty-gritty in terms of what color to paint your walls. Specifically, your kitchen walls.
We asked three Charlotte-area designers—Tamara Leicester of Tamara Heather Interior Design, LLC, Beth Keim of Lucy and Company, and Barrie Benson of Barrie Benson Interior Design—what their favorite colors to use in a kitchen were, and they didn't shy away from dishing out their styling secrets.
While some people go for bold in their cooking corner, all three designers believe that neutral is more. Though, we can't say we're surprised that black-and-white-loving Keim chose a colorless shade.
"Guess you could say I'm a white kitchen girl…" she types to me as she sends a giant digital portfolio of stunning, white kitchens. But it's hard to blame her. White's just so clean.
Even Benson says a white kitchen "feels so fresh and timeless."
The only issue is that some homeowners believe blanco can also make a room feel a little bland. Leicester is usually of the belief that kitchen walls are not the most interesting element in the room, so they don't need to stand out. "Therefore," she says, "the walls should blend in and let other elements take the spotlight, such as a great backsplash or cabinets."
Benson agrees that white walls can successfully serve as complementary accents: "We will layer in color through the draperies, a rug, even pillow on a banquette or a counter stool, which can all be refreshed over time without changing the foundation of the kitchen."
"Another favorite option," Benson continues, "is to add some texture with grasscloth on the walls, but always in a neutral color that can stand the test of time."
However, the designers are sure to mention that their advice is not be-all, end-all.
Keim, for example, says she's currently working on navy and black kitchen walls for a client. Leicester says that there are always exceptions to white-walled kitchens, and it depends on the countertops and cabinets, but the light shade stands as her general advice.
As we mentioned above, though, there's no such thing as a simple white paint color. To help you find your new favorite kitchen color, see below for some of the designers' specific picks.
Tamara Leicester's favorite whites:
Sherwin Williams Canvas Tan, for a kitchen with natural maple cabinets
Sherwin Williams Sand Beach, for a kitchen with creamy ivory cabinets (as shown in image)
Sherwin Williams Panda White, for a kitchen with natural oak cabinets
Sherwin Williams Westhighland White, a good all-purpose white with a bit of warmth
Beth Keim's favorite whites:
Benjamin Moore Decorator's White, a really bright white
Benjamin Moore China White, a toned down white