We Tried Krispy Kreme's One-of-a-Kind Doughnut Vending Machine in South End
Good news: It works!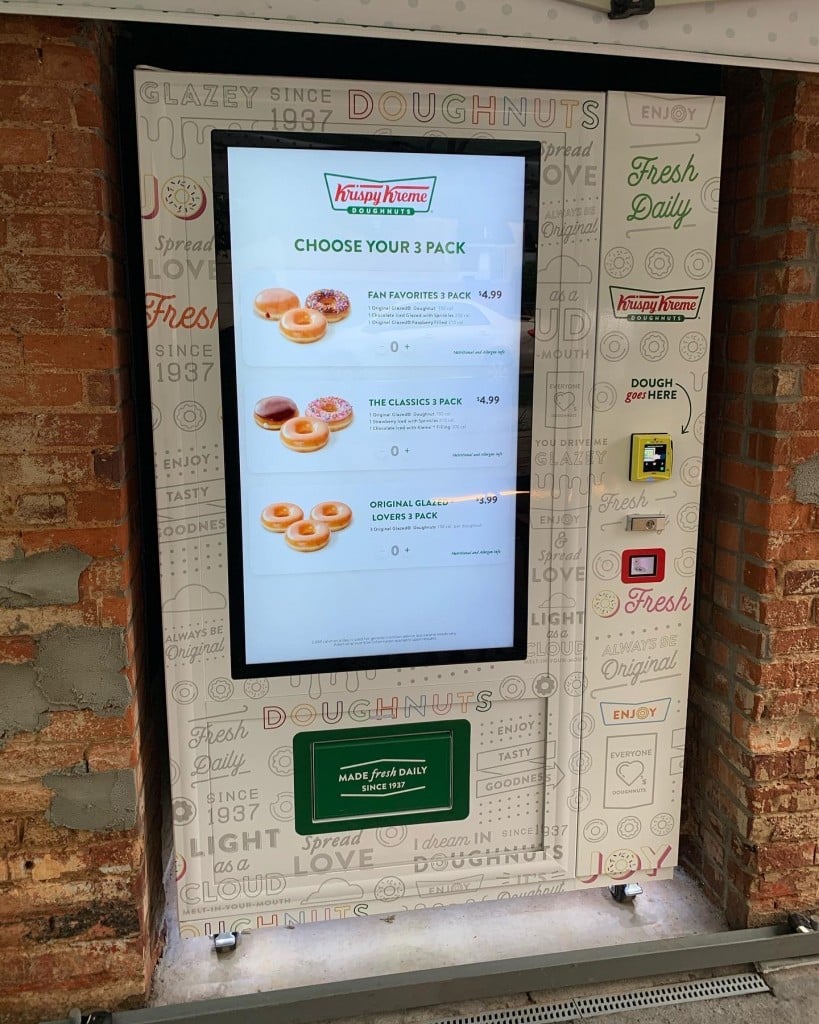 OK, so it's not among the most meaningful innovations of our time. But the doughnut vending machine at Krispy Kreme's new South End store is at least the neatest thing we've seen this week.

The touchscreen-controlled device ejects doughnuts in 3-packs: The Fan Favorites (one glazed, one iced glazed with sprinkles, and one glazed with raspberry filling) for $4.99; The Classics (one glazed, one strawberry iced with sprinkles, and one chocolate iced with Kreme filling) for $4.99; and Original Glazed (three glazed doughnuts) for $3.99.

The one-of-a-kind machine is part of Krispy Kreme's efforts to invest in Charlotte, at the site where it opened its global product and innovation center last year. Its marketing, development, human resources, finance and operations teams are behind the store.

The South End store opens on Tuesday at 6 a.m. It has an expanded menu that includes "Scoop" ice cream sandwiches, coffee drinks, milkshakes. Oh, and a bunch of doughnuts of varying shapes and flavors. The South End store, at 2115 Hawkins St., opened in late August.