Weekday Arts Events (Aug. 22-25)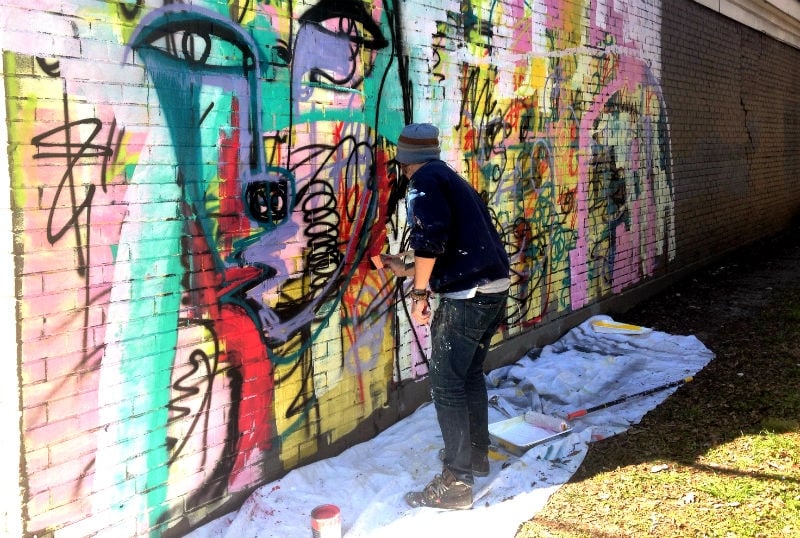 MONDAY
JERALD MELBERG GALLERY
This Cotswold gallery has served the community for more than 30 years. Before that, owner Jerald Melberg was a curator for the Mint Museum at its original Randolph Road location.
Read about the latest exhibition here.
TUESDAY
#DISCUSSCLT: THE CREATIVE CITY
These are turbulent times in Charlotte's cultural scene. We've said goodbye to a few beloved venues, and our top professional theater company is homeless. Yet, on any given night, hundreds of people gather for indie theater, a gallery happening, or an experimental festival. Join us as we hear from the movement-makers on how we got here, where we're going, why it matters, and what role each of us play in fostering a thriving artistic and creative community.
CHARLOTTE MUSEUM OF HISTORY
A colonial home and its grounds are the backdrop for this museum. Built in 1774, the 5,000-square-foot Hezekiah Alexander House is the oldest surviving structure of its kind in Mecklenburg County. Guided tours are available throughout the grounds. The August edition of Teas of the British Isles (Aug. 28) focuses on English colonies in early America. The series pairs teas and snacks with history-centric lectures.
WEDNESDAY
GOD SAVE THE QUEEN CITY
This year's God Save the Queen City festival, produced by Ink Floyd, hits two venues: Fillmore and Snug Harbor. The latter is a monthlong residency with new bands each time, beginning August 3 and ending August 31 with shows every Wednesday. This week's slew at Snug includes Spaceface, Ancient Cities, and It's Snakes.
THURSDAY
BIG JAY OAKERSON
Oakerson has appeared on The Tonight Show with Jimmy Fallon and Inside Amy Schumer. And like several comedians, Oakerson has also had a hand in the podcasting game, with the high-profile show Legion of Skanks.
RIVER JAM
(through Sept. 29) On Thursdays and Saturdays during the summer, River Jam offers free outdoor music at the U.S. National Whitewater Center. Check out the center's selection of food and beer and kick back. This month's lineup includes The Show Ponies (Aug. 4), Parsonsfield (Aug. 6), Davy Knowles (Aug. 11), Jarekus Singleton (Aug. 18), Amigo (Aug. 20), The Accomplices (Aug. 25), and The Mike Strauss Band (Aug. 27).