Weekday Arts Events: Feb. 1-4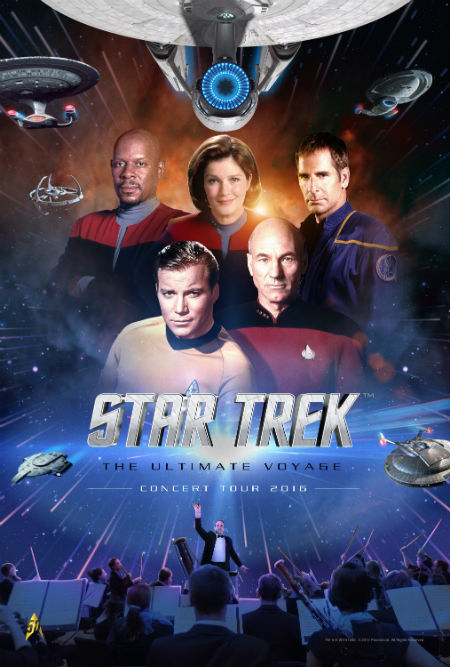 MONDAY
STAR TREK: THE ULTIMATE VOYAGE
Hey, Trekkies—over here. Clips from all the Star Trek films and TV series are paired with a symphony that performs the franchise's famed scores. When you're suiting up for the night, don't forget your Spock ears.
TUESDAY
HARVEY B. GANTT CENTER FOR AFRICAN-AMERICAN ARTS +CULTURE
Once called the Afro-American Cultural Center, this museum opened in the 1970s and jumped around to different venues before settling in its current South Tryon Street location in 2009. Dance Theatre of Harlem: 40 Years of Firsts (through June 26) celebrates the famous ensemble with costumes, set pieces, and video excerpts. The museum's permanent exhibition, the John & Vivian Hewitt Collection of African-American Art, showcases the work of 20 artists, such as Charlotte native Romare Bearden.
WEDNESDAY
THE CHILDREN OF CHILDREN KEEP COMING
This production is adapted from the epic poem on the African-American experience by Russell L. Goings. Quentin Talley directs that story for the stage.
MINT MUSEUM UPTOWN
The offshoot of its sister location on Randolph Road, the Mint Museum Uptown has a renowned craft and design exhibit that showcases works in a variety of materials, as well as collections of American, contemporary, and European art. From New York to Nebo: The Artistic Journey of Eugene Thomason (through March 27) chronicles the painter's life through about 40 examples of his work. The pieces are owned by The Johnson Collection, which specializes in Southern art. Viva Moschino! (through April 3) focuses on the designs of Italy's Franco Moschino, a fashion legend, between 1983 and 1994.
Free public talk on Feb. 3: Visiting designer Jens Praet, known primarily for his furniture and other works created from recycled materials, speaks at the Mint Museum's uptown location at 6 p.m.
THURSDAY
THE IMPORTANCE OF BEING EARNEST
Renowned Irish writer Oscar Wilde wrote this play in 1895, and Theatre Charlotte first performed it in 1934. The social comedy remains a fixture for theater groups of every level.