Weekday Arts Events (Jan. 11-14)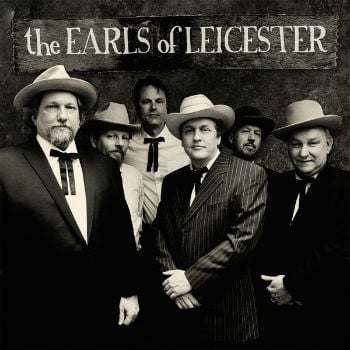 MONDAY
LIBERTY WALK
Fifteen sites uptown are represented in the Liberty Walk, an interactive tour of bronze markers telling the early history of Charlotte and Mecklenburg County. Pick up a brochure at the Visitor's Information Center at 330 S. Tryon St., or just start in front of the Wells Fargo Plaza at 301 S. Tryon St., and follow the markers in the pavement for a trip through the historical adventure of the city's Revolutionary War days. A "Charlotte Liberty Walk" app is available at handheldhistory.com to help you along.
TUESDAY
HARVEY B. GANTT CENTER FOR AFRICAN-AMERICAN ARTS +CULTURE
Once called the Afro-American Cultural Center, this museum opened in the 1970s and jumped around to different venues before settling in its current South Tryon Street location in 2009. Dance Theatre of Harlem: 40 Years of Firsts (through June 26) celebrates the famous ensemble with costumes, set pieces, and video excerpts. The museum's permanent exhibition, the John & Vivian Hewitt Collection of African-American Art, showcases the work of 20 artists, such as Charlotte native Romare Bearden.
WEDNESDAY
WICKED
This stage show flips the narrative of The Wizard of Oz on its head, swapping the traditional roles of Wicked Witch of the West and Glinda the Good. One of the most decorated Broadway shows in recent years, it continues to entertain with new venues like the Ovens Auditorium.
THE LIGHT FACTORY
This venue's vision statement says, "The Light Factory is committed to photography and film as a means of enriching lives and transforming communities." Connie Thalken: Eyes Open Slowly (through Jan. 29) displays the work of the photographer and multimedia artist, who often uses animals and the natural world in her exhibits. In this show, Thalken uses taxidermy photos to examine the "often paradoxical relationship between human and animal." Classes include DSLR usage, black and white film photography, and portrait photography.
THURSDAY
TIM O'BRIEN
In 2013, multi-instrumentalist O'Brien was inducted into the West Virginia Music Hall of Fame. One year later, he nabbed a Grammy Award for Best Bluegrass Album for the record The Earls of Leicester.
MODERNISM + FILM: FULLY AWAKE: BLACK MOUNTAIN COLLEGE
The documentary Black Mountain College is screened at the Bechtler for the museum's Modernism + Film series. The 2007 film chronicles the heydey of the school, where students like Willem de Kooning, Franz Kline, and Merce Cunningham attended.