Weekday Arts Events (May 16-19)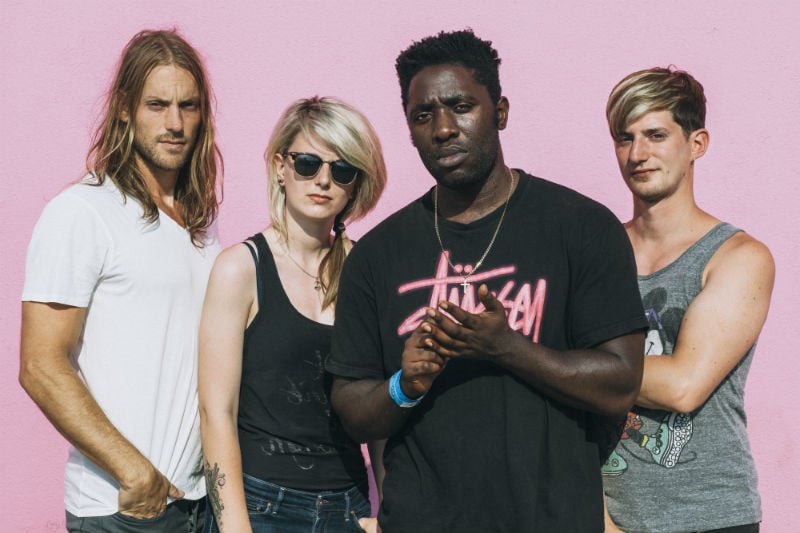 MONDAY
BLOC PARTY
It's been more than a decade since Bloc Party broke through with Silent Alarm, a dance-y and highly regarded entry during the indie rock boom of the early 2000s. They're joined by another English rock act, The Vaccines, at the Fillmore this month.
BUCKETHEAD
The enigmatic guitarist with one of rock's most literal monikers has accompanied Iggy Pop, Guns N' Roses, and even Viggo Mortensen. He electrifies the Neighborhood Theatre stage with this show.
TUESDAY
THE AMAZING TOUR IS NOT ON FIRE
Dan and Phil are the hosts of The Internet Takeover, a BBC Radio 1 show that's a successor to other successful programs hosted by the duo. The Amazing Tour is Not on Fire is a stage show that shares stories, some sketches, and surprises.
CHARLOTTELIT WORKSHOP: 'I LIKE THE FREAKS'
Journalist Emily Harris leads an exploration of Carson McCullers' classic Southern Gothic novel The Heart Is a Lonely Hunter, which was inspired by the author's time in Charlotte. See how these themes of the past are still relevant today with this event.
WEDNESDAY
CIEL GALLERY
Ciel Gallery is a combined teaching space and mosaic gallery in South End that showcases paintings, mosaics, photography, jewelry, pottery, sculpture, and more each month. Skew the Masters, the May show at Ciel, sees the work of Picassio, DaVinci, Rothko, and even O'Keefe toyed with and well, skewed, by local artists. Art classes are available for all ages and levels.
THURSDAY
THE ADDAMS FAMILY
Wednesday Addams has grown up, and a possible suitor has appeared. See what happens when he and his family meet the creepy and eccentric Addams family.
JERALD MELBERG GALLERY
This Cotswold gallery has served the community for more than 30 decades. Before that, owner Jerald Melberg was a curator for the Mint Museum's original Randolph Rd. location. The gallery hosts shows in a variety of mediums from across the world, with a loyal fanbase of art collectors in tow. The vivid watercolors and oil paintings by Thomas McNickle are on display this month (and through June 17).