Weekday Arts Events (Oct. 19-22)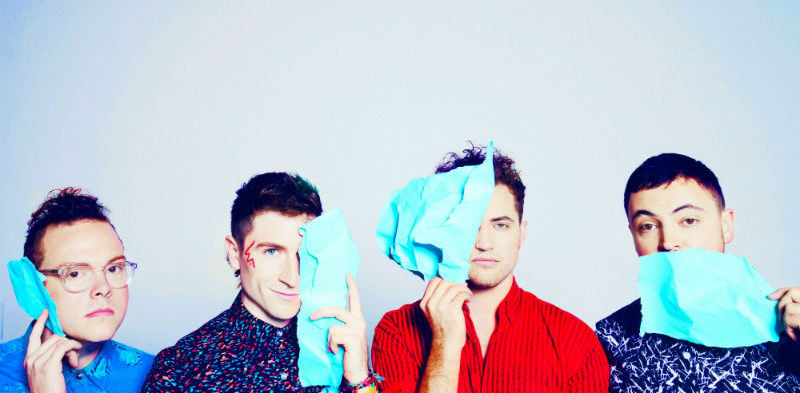 MONDAY
WALK THE MOON: TALKING IS HARD TOUR
The power-pop act from Cincinnati is known for the Billboard chart-topper "Shut Up and Dance." Their "Talking is Hard" tour is named for the 2014 record of the same name. Indie duo HOLYCHILD opens for the band.
TUESDAY
HARVEY B. GANTT CENTER FOR AFRICAN-AMERICAN ARTS + CULTURE
The center, named for Charlotte's first African-American mayor, puts a lens on the cultural contributions of African-American artists and thinkers. Charlotte Collects Elizabeth Catlett: A Centennial Celebration (through Dec. 31) commemorates the life and work of the late Catlett 100 years after her birth. The exhibit highlights examples of her two-dimensional and three-dimensional works. The museum's permanent exhibition, the John & Vivian Hewitt Collection of African-American Art, showcases the work of 20 artists, such as Charlotte native Romare Bearden.
WEDNESDAY
GET TO KNOW THE SHOW: THE SOUND OF MUSIC
The free "Get to Know the Show" events give theatre fans a chance to learn about upcoming shows. The Sound of the Music (arriving in late November) is the subject of this event. Snacks, beverages, and desserts provided, but feel free to bring in a lunch.
THURSDAY
FIDELIO
Add a little class to your week with some opera. Opera Carolina offers Beethoven's only opera, with three performances spread over more than a week. Performers include Maria Katzarava as Leonore and Andrew Richards as Florestan.
AER
This young duo from the Boston suburbs mixes hip-hop and reggae, with three albums under its belt. The vocals, moving between spoken and smooth-sung stylings, reflect this hybrid approach live with full instrumentation backing.