Weekend Ahead: November 20-22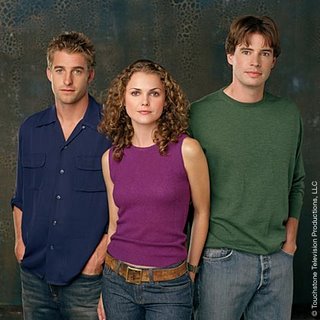 PUT IT ON ICE – Charlotte Checkers vs. Johnstown Chiefs
I always love Charlotte's weather… until about right now, when Thanksgiving is just a heart beat away and it's almost time to crank the Christmas music on the radio. Right now is when I wish Charlotte had a slightly lower average temperature so that I could feasibly wear a festive scarf without passing out from heat stroke. What better way to give yourself the illusion of cool, wintery weather than to bundle up and head to a hockey game! Seeing our hometown Checkers play is actually a blast. There are fun diversions inbetween periods, the loyal crowd chants and cheers at every play, and even though you can't really tell under all that gear, those hockey players are HOTT (yes, two T's were warranted). You can seen them play tonight and tomorrow night at Time Warner Cable Arena, and your festive scarf will feel right at home. Go to gocheckers.com for ticket information.
PICK A TEAM – New Moon Opens in Theaters
I have to admit, there have been a few times over the last few years of Twi-mania that I have wished that such a phenomenon had occured when I was still a young teen, so that it would be socially acceptable for me to get swept up in it (yes, women my age and older who are into Twilight – that was a veiled judgement). It sure would have been fun to have this brooding, dramatic fictional character to set me up for a lifetime of dissapointment about real boys, and with the second movie coming out, I would have really gotten into the whole "Which guy do you want Bella with" controversy. Too bad nothing like that was around when I was a teen. OH WAIT YES IT WAS. Their names were Dawson and Pacey, Ben and Noel, Dean and Jess. They didn't need creepy sci-fi powers to bewitch the girls of Capeside, Manhattan or Stars Hollow, and many of them actually provided excellent examples for qualities that it is okay for a girl to seek out in a man. And as for literary characters who ensare you mind, heart and soul? His name was Romeo and when he looked through the fish tank at Claire Danes' Juliet, an entire generation of women became Shakespeare devotees. So that's kind of like Twilight, except with, you know, actual literary credibility. So, go, ladies (young and far too old to be enjoying this so much), enjoy your mania. I'll steer clear of the theaters this weekend and watch Felicity on DVD. Check movies.com for theaters and showtimes.
SHOP IN PEACE – Sip 'N Shop Private Parties at J. McLaughlin
Now, this isn't an actual scheduled event, per se, but it can become one. Let me tell you ladies, this idea is briliant: J. McLaughlin will allow you to arrange a private shopping party for your and your friends (complete with cocktails) so you can peruse the racks and take as much time in the dressing room as you like, without the crush of holiday crowds. Even better, they'll donate 15% of the sales they make off of you and your amigas to the charity of your choice. Stop in and talk to them about getting your holiday shopping done in style at 421 Providence Rd. There is a reason why celebrities get stores to shut down so they can shop. Trust me when I say I think you'll enjoy this star treatment.