Weekend Ahead: October 22-25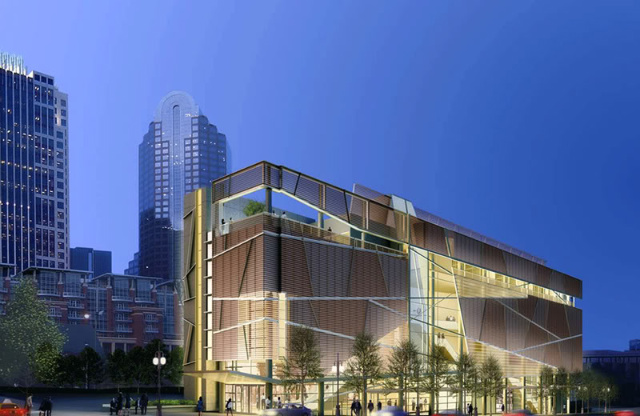 GET CULTURED – Opening Weekend of the Harvey B. Gantt Center
The new center for African American Arts & Culture is finally opening its doors in uptown this weekend! For these two days only, you can get in free to their "Open House" to see the center for the first time, attend a book signing, hear live music, see dance and puppetry performances and, of course, explore the inaugural exhibits.
Saturday and Sunday 10 a.m. to 3 p.m. 551 S. Tryon St.
GET HAPPY – Everything Doesn't Suck Party
Don't listen to the news. The whole world isn't heading to the devil's lair in a handbasket made of health care reform and devalued homes. How do I know? Because we can still dance our worries away at parties like this one: entrance is free, drinks are cheap, music is live, food is free when you buy a drink, relaxing massages are available and giveaways (including free concert tickets) will be running rampant all night. What more proof do you need that humanity will prevail over adversity?
Thursday 8 p.m. at The Neighborhood Theatre
GET TASTING – Palate to Palette at McColl Center
If you've never ventured over to the McColl Center to peek in on what the resident artists are creating in their studio, here is your ideal opportunity: While you peruse the galleries and studios, meet the artists and get the inside scoop on their inspiration you'll also be able to nosh on tasty bites from local restaurants (like Soul Gastro Lounge) and sip wine that has been specially paired for your enjoyment. Tickets are $75 and sold out fast last year, so get yours now if you want to go. Click here for more information.
Saturday 7-10 p.m.
GET THERE EARLY – 4th annual Bags and Baubles Sale
The Assistance League of Charlotte is bag again with their annual sale of gently used accessories, handbags and jewlery. There are often some big name designers (David Yurman anybody?) up for grabs on these tables, so plan to arrive very early to get your spot in line. We all know how dangerous it can be when you come between a gal and a discount designer handbag, so play smart out there!
Saturday 9 a.m. to 4 p.m. 3600 S. Tryon St.