Weekend Ahead: Simon Fashion Now at SouthPark Mall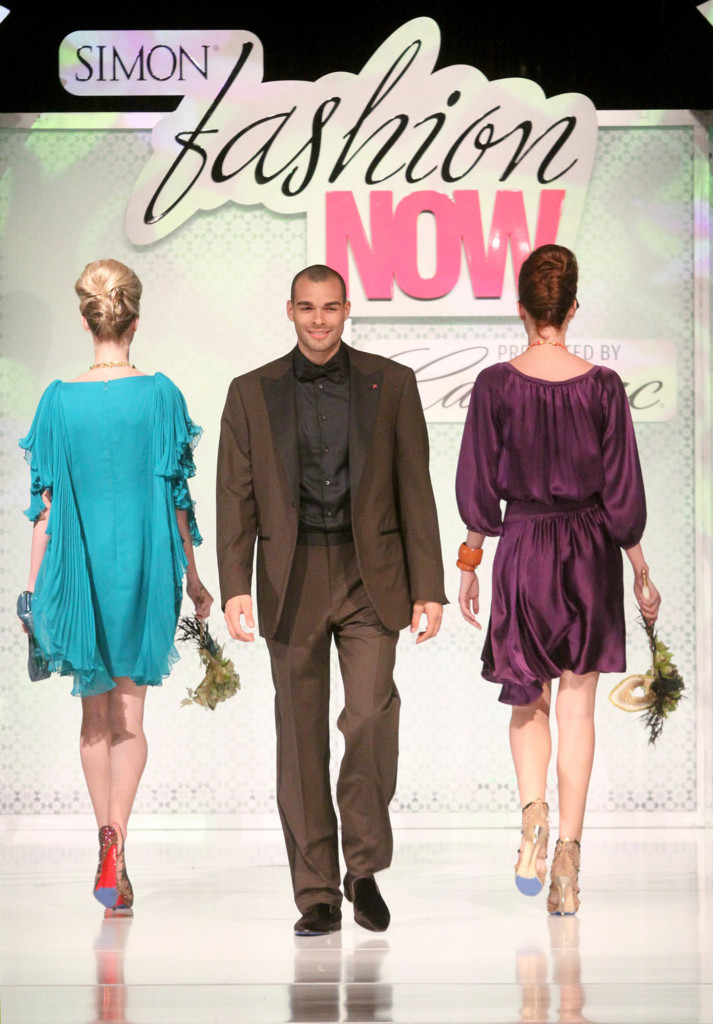 If actually walking and shopping sounds too strenuous on a Friday or Saturday night, how about sitting and shopping? On Friday, October 21 and Saturday, October 22, Simon Property Group will host Simon Fashion Now at SouthPark Mall and allow you to purchase your favorite pieces right off the runway. The fall fashion phenomenon will feature a series of events, like a canine catwalk, where posh pooches will be promenading alongside local celebrities to benefit The Humane Society of Charlotte. The two-day affair will also include style tutorials on the hottest cosmetic and clothing trends, runway shows and special promotions and discounts at participating shops in the mall. Among the list of retailers that'll let you shop and save are: Belk, Dillard's, Ann Taylor, Guess, Lucky Brand, and White House Black Market.
4400 Sharon Rd; 704-364-4411; www.simon.com
For a little inside info, we chatted with style maven for Simon Fashion Now, Jacque Ellis
CST: What's your background?
JE: As Assistant VP of Corporate Special Events for Corporate Marketing at Simon Property Group, I've been producing fashion and signature events from coast-to-coast for more than 10 years. Now, as the Simon Fashion Now Style Expert, I love bringing the season's latest trends to shoppers across the country. For the past four years, I've enjoyed traveling nationwide on the spring and fall Simon Fashion Now tours to produce the ultimate fashion events — featuring accessible fashion from Simon Malls.
CST: What role do you play as a fashion authority (and in what circuit)?
JE: From behind-the-scenes to on-stage at Simon Fashion Now, I love to connect with shoppers. Whether they're seeking value or luxury, fashion is for everyone! One of my passions is working to develop a relatable product for shoppers of every generation and consumer group. I also love hosting our Ready, Set, Style segment. Educating shoppers on how to take a closet staple and enhance it with personalized details lets me equip them to create a look that is all their own. I love connecting with our shoppers and introducing them to new retailers, brands and styles. Through Simon Fashion Now I have direct dialog with our retailers, which offers such insight into trends, new brands and new products. We have over 250 unique retailers who participate throughout the tour.
CST: What can fashionistas expect from Simon Fashion Now this weekend?
JE: Simon Fashion Now brings the thrill of high-fashion runways to Charlotte over two fun- and fashion-filled days. Fashionistas can get a glimpse at the hottest trends for fall and winter and learn how to incorporate them into their wardrobes. Featuring affordable and luxurious looks for men, women and children there is truly something for everyone. These accessible looks are available for Charlotte shoppers at SouthPark's many stylish stores. There is no fee to attend. Save those dollars to shop after you become inspired by what you see on the runway or sample at one of our Style Stops.
Friday: Kicking off the weekend is our Trends & Friends Night on Friday, October 21, at 5:00 p.m. in Circle Court – featuring free fashion shows open to the public. Also enjoy cosmetic demos, food sampling, prize giveaways and much more! And as a special presentation, SouthPark hosts its inaugural Design Wars challenge at 6:30 p.m. Featuring local media models T. Strong, Tenikka Smith of WSOC, Dayvee Sutton of NewsChannel 36 and News 14's Heather Waliga, Design Wars is an opportunity for local designers Tara Davis, Miikelle Fowler, Emily Kramer, Amanda Gaskins and Amanda Wagner to put their skills to the test by designing fashionable looks for their models and dogs from the Humane Society of Charlotte.
Saturday: The fun continues on Saturday with high-energy runway presentations featuring styles for men, women and children, and Ready, Set, Style!, an interactive styling competition onstage at 2:30 and 3:30 p.m. Saturday will also offer in-store promotions and special discounts available at participating retailers. Additionally, shoppers are invited to experience Simon Fashion Now Style Stops, offering interactive demonstrations of beauty and style trends.
CST: What are your five fall must-haves?
JE: Unlike summer, fall involves layers and some investment pieces like jackets, boots, etc. which can get pricey, but are definitely worth it. Here are some ideas that provide a lot of bang for your buck while utilizing some key foundation pieces from your closet:
Shoes & Boots: Opt for a heeled loafer. Molded after the traditional penny loafer, this look exudes sophisticated glamour. The classic details plus the heel create a look that's both stylish and work appropriate. Plus, a chunkier heel is more comfortable than a skinny version. If you are feeling more daring, you will not want to pass up a great over the knee boot in leather or suede.
Faux Fur: Faux fur is everywhere this season, from jackets, to vests, to scarves. It is being shown at all price points and in numerous styles. The great thing about this trend is that there are ways to introduce it in your wardrobe if you have more traditional tastes. Faux fur trim is also being shown on boots, handbags, hats and scarves.
Dresses: While it can be tough at times to work up enough style energy to think outside of your traditional look, the low-key and super comfy outfit idea many designers sent down the runway this year was a maxi-dress with an oversized sweater on top. Pair any maxi-dress with a loose-fitting sweater and belt for a fabulous fall look.
Bags: Go for a hand-held bag with chain handles or straps. The funky hardware adds the perfect zest to your wardrobe. It's all in the way you carry it.
Patterns: There were a lot of prints and patterns that filled the fall 2011 runways this season including plaids, art nouveau swirls, polka dots and camouflage. Color blocking is back again with graphic hues making news. Donning an all-over graphic print is a bold move – take baby steps by adding one patterned item to put a playful (and trendy!) spin on your everyday outfit.
CST: Which fall trends are best to try on a budget (easiest to score at lower price points)?
JE: The great thing about Simon Fashion Now is that we do show fashions and accessories at all price points. All the trends referenced above can be found to fit everyone's budget. But an inexpensive way to chic up your wardrobe, without breaking the bank, is strategically selecting on-trend accessories. These are some of the ways I love to spice up my closet, and incorporating some of these tactics is a lot more cost-effective than building an entire new wardrobe:
Scarves: These are a must have! Look for traditional prints in unusual colors. The printed scarf is a versatile piece that can transform a basic T-shirt into something special.
Bold jewelry: Also consider adding a brooch, chunky ring or an oversized cuff to round out your look.
Belts: Bold colors and styles are popular this season and are key pieces to help transition a look from season to season.
Overstated necklaces: These are also big this year, as they are the perfect update to your little black dress. Look for pieces in bold gold that say fashion investment.
Statement Tights: Have a basic black or grey dress you want to freshen up? Add a pair of patterned or textured tights. Bright hues, prints and textures are being shown.
*Remember: be strategic; every trend is not for everybody. Too many trends and accessories in one outfit can be a bit much. To transform an existing look, it is best for shoppers to carefully choose just one or two of these accessory trends to make a statement for fall.