Weekend Arts Events (July 15-17)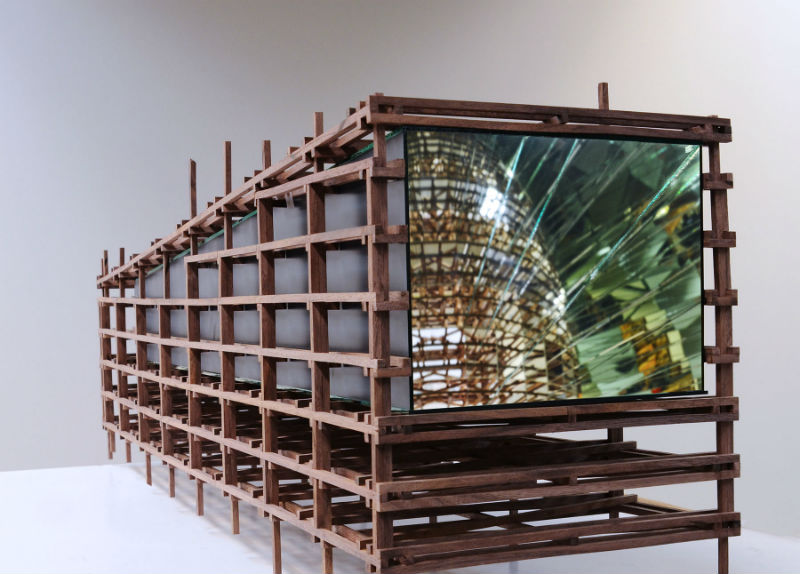 FRIDAY
THE JAZZ ROOM
This monthly series hosts today's top jazz musicians paying tribute to the greats of yesterday. This month, it's Grammy winner Victor Atkins's homage to pianist Horace Silver.
DIXIE'S NEVER WEAR A TUBE TOP
You may have caught another show starring the bold and brazen Tupperware lady Dixie Longate. This one adds a bit of honkytonk into the proceedings, as Longate brings a new evening of comedic storytelling.
CIEL GALLERY
​Ciel Gallery is a combined teaching space and mosaic gallery in South End that showcases paintings, mosaics, photography, jewelry, pottery, sculpture, and more each month. The July show—Swelter—highlights works by Ciel artists. Art classes are available for all ages and levels.
GOODYEAR ARTS PREVIEW
The preview party for the Goodyear Arts at 516 N College St. has work from past, current, and future artists in the residency program. Two performances are offered during the event: one with "noise, drums, and televisions" by Clint Sleeper and Huw Webb and another from musician Dylan Gilbert, an incoming resident. The event is free.
NO VACANCY
The mock-motel at C3 Lab in South End continues its residency. From the project: "Choreographer and dancer Megan Payne presents a new installation of a dance work inspired by the photographs of Deborah Turbeville. Maf Maddix will perform as his alias Brother Aten with a live atmospheric beat set. Filmmaker Toby Shearer will showcase old and brand new work in a series of projection and tv installations throughout the No Vacancy space."
SATURDAY
RAY LAMONTAGNE
The raspy, soulful baritone of LaMontagne is a prominent voice in folk rock. Whether backed by an orchestra or stripped down, the singer's vulnerability shines.
TWO TO WATCH
Jerald Melberg Gallery is known for showing works from seasoned and internationally recognized artists, but in an unprecedented move, Two to Watch (through Sept. 10) highlights painter Nicholas Napoletano and sculptor Matthew Steele, two young artists who reside in Charlotte.
RIVER JAM
On Thursdays and Saturdays, River Jam offers free music against the outdoor backdrop of the U.S. National Whitewater Center. Check out the center's selection of food and beer and kick back. This month's lineup includes The Packway Handle Band (July 2), Scythian (July 7), Urban Soil (July 9), The Way Down Wanderers (July 14), The Ragbirds (July 16), Big Daddy Love (July 21), Temperance League (July 23), Head for the Hills (July 28), and Koa (July 30).
THE LIGHT FACTORY
It's changed locations over the years, but the Light Factory has always remained committed to photography, film, and any other light-based mediums. Total Immersion (through July 21) displays the works of esteemed photographer and former Clemson professor Sam Wang. In 2012, he received an Elizabeth Verner Governor's Award for his contributions to the arts in South Carolina.
SUNDAY
STEVE MILLER BAND
The Steve Miller Band, a staple of classic rock radio, entered the Rock and Roll Hall of Fame just this year. The act that gave us "Fly Like an Eagle," "Take the Money and Run," and "Space Cowboy" comes to the AvidXchange Music Factory this month.
HARVEY B. GANTT CENTER FOR AFRICAN-AMERICAN ARTS + CULTURE
Once called the Afro-American Cultural Center, this museum opened in the 1970s and jumped around to different venues before settling in its current South Tryon Street location in 2009. The museum's permanent exhibition, the John & Vivian Hewitt Collection of African-American Art, showcases the work of 20 artists, including Charlotte native Romare Bearden.
BECHTLER MUSEUM OF MODERN ART
The Bechtler's building, designed by Swiss architect Mario Botta, is a modern work of art itself, and Niki de Saint Phalle's iconic outdoor sculpture, "The Firebird," welcomes visitors. Inside, you'll find fine art exhibitions, films, jazz, classical concerts, and talks. The House That Modernism Built (through Sept. 11) explores mid-20th century art, furniture, textiles, and more, offering examples of how the principles of modernism still resonate today.