Weekend Arts Events (May 13-15)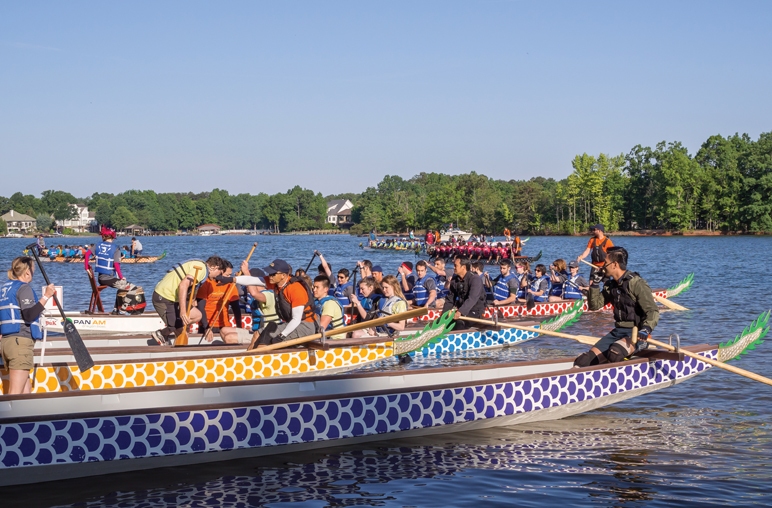 FRIDAY
AN EVENING WITH RACHELLE FERRELL
Rachelle Ferrell can sing anything. Pop, jazz, soul, R&B, rock—these are just a handful of styles she displays during a given performance. This concert benefits The Urban League of Central Carolina, a nonprofit that focuses on financial education and cultural inclusion.
DAVE ATTELL
Attell has hosted programs like Insomniac and The Gong Show, but his career as a comic's comic has granted him legendary status in the form. His latest hour is called "Road Work," but Attell doesn't stick to the same act you may have seen on television.
THE ADDAMS FAMILY
Wednesday Addams has grown up, and a possible suitor has appeared. See what happens when he and his family meet the creepy and eccentric Addams family.
SATURDAY
CLAY COOK
An early songwriting partner of John Mayer and collaborator with The Zac Brown Band, Cook has garnered a reputation as both a solo act and team player. He still plays multiple instruments for Brown's Southern rock act, but he tours on his own and regularly releases his own tunes between gigs.
CHARLOTTE DRAGON BOAT FESTIVAL
Read about this festival, which is part of the Charlotte Asian Festival, at the link above, a story that appeared in the May 2015 issue of Charlotte magazine. This year's event kicks off at 8 a.m. at Ramsey Creek Park in Cornelius Saturday.
CHARLOTTE SYMPHONY: CARMINA BURANA
Cal Orff's famed composition begins with "O Fortuna," a selection used in commercials and big-budget Hollywood films for an epic flair. Though, a movie recreation doesn't have the impact of a live performance of this harrowing piece. The concert features the Charlotte Symphony Chorus, baritone Javier Arrey, countertenor Lawrence Zazzo, and soprano Klaka Ek.
SHOW STOPPERS! SONGS OF STAGE AND SCREEN
Carolina Voices presents a show that combines the best tunes of musicals like Pippin, Chicago, Motown: The Musical, and others with dancers from Northwest School of the Arts. The intimate McGlohon Theater hosts this two-night program.
THE LIGHT FACTORY
This venue's vision statement says, "The Light Factory is committed to photography and film as a means of enriching lives and transforming communities." Classes include DSLR usage, black and white film photography, and portrait photography.
SUNDAY
MINT MUSEUM UPTOWN
The offshoot of its sister location on Randolph Road, the Mint Museum Uptown has a renowned craft and design exhibit that showcases works in a variety of materials, as well as collections of American, contemporary, and European art. Pumped: The Art & Craft of Shoemaking (through July 31) shows the wildest and most fascinating shoes from the museum's permanent collection. Here & Now: 80 Years of Photography at the Mint (through Sept. 18) highlights about 100 photos from the Mint's permanent collection.
NASCAR HALL OF FAME
Owned by the City of Charlotte, the NASCAR Hall of Fame has 40,000 square feet of exhibition space to give visitors a look at racing history. Celebrating the 50th Anniversary of Team Penske (through June 30) explores the team's achievements in NASCAR and other racing disciplines.