Weekend Happenings
Cheers to the weekend and all the foodie things that come with it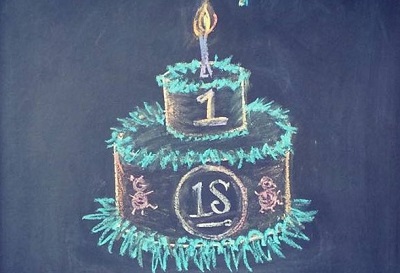 With a birthday celebration, a gin event, and Restaurant Week, we've got a lot of culinary happenings going on around Charlotte this weekend and next week.
Restaurant Week: As most everyone is aware, Charlotte Restaurant Week – a.k.a. The Queen's Feast – begins tonight, Friday, July 17, and will run until Sunday, July 26. More than 120 restaurants around metro Charlotte are participating; offering three courses at dinner for only $30 or $35 per person (not including tax and gratuity). Reservations are strongly recommended, so plan out where you'd like to feast and explore the Charlotte food world.
___________________
Science on the Rocks: Tonight, July 17 from 5 – 9 pm, Science on the Rocks at Discovery Place will celebrate one year of the adult evening event. Sample a liquid nitrogen slushie and a Vaportini (limit one per person, while supplies last), go on a virtual reality adventure, test your skills in a game of catapult beer pong, and find out if you can take the heat with the hot sauce challenge. Buy tickets via the website or call 704-372-6261 x300. Tickets are $8 in advance or $10 at the door. Attendees must be age 21 or older.
___________________
Firefighter Breakfast: On Saturday, July 18, from 830 am to noon, the 7th Street Public Market and Charlotte Center City Partners will host a pancake breakfast. The 11th Annual Firefighters' Pancake Breakfast will have Charlotte firefighters on-site at the 7th Street Public Market cooking pancakes (plain or blueberry) for a $3 suggested donation for a kids' plate and a $5 suggested donation for adults. To-go boxes are available and all proceeds go directly to the Firefighters Burned Children Fund. Beverages and other breakfast items will be on sale inside the Market. Parking is available at the 7th Street Station deck, and parking is validated at the Market for up to 90 minutes.
___________________
Block & Grinder: On Saturday, July 18, from 2-5 pm, Block & Grinder will host an afternoon with Cardinal Gin. Out on the patio, Cardinal Gin founders Alex and Charlie Mauney will invite guests to enjoy a selection of Block & Grinder cocktails featuring Cardinal Gin along with custom small plates by Chef Ben. A few of the featured drinks include a Green Cardinal with muddled spearmint and St. Germaine's Fresh Cucumber and a Gin Basil Smash featuring muddled sweet basil. No reservations are required, so put on your drinking shoes and head to the patio!
___________________
littleSpoon Birthday Bash: On Tuesday, July 21, from 630 -10 pm, littleSpoon will celebrate its first birthday with a night of whole hog barbecue, yummy sides, and Triple C Golden Boy Pilsner. The star of the show – an Ossabaw Pig – is from Turner Family Farms and will be served up alongside cornbread, slaw, greens, and beans. Call for your spot at 704-496-9908. Tickets are $50 per person – tax and gratuity included.