Weekend Top Picks for Aug 12-14: If I Were A Carpenter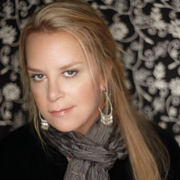 Will your weekend be chill, wild or nostalgia-filled? Or, some of each? Let us help you decide.
Mary Chapin Carpenter. Since "Passionate Kisses" (for which she won a Grammy), Carpenter has been a beloved folk-country artist. She hasn't had a big hit in a while. But, her shows always draw the faithful who hope for a few songs from her biggest album ever, 1992's Come On Come On, which was certified quadruple platinum. She followed it with Stones in the Road (1994) and A Place in the World (1996). In the 2000s, her songwriting took a turn toward the political, meaning even less radio play. Her latest CD, The Age of Miracles, was released last April. "Shut Up and Kiss Me" and "I Feel Lucky" should have the audience dancing in the aisles — or at least in their seats. Friday, Aug 12 at 8 p.m. Details here.
The Rocky Horror Show. Aug 12 and 13 are your last chances to do the time warp at Actor's Theatre. Why would you miss it? Tickets, showtimes.
Chicago. Forty years on, and most of the super group's founding members are still with the band. They've been a hit machine, having given the world "No Tell Lover," "Saturday in the Park," "Colour My World," "(I've Been) Searchin' So Long," and — to most everyone's dismay — "Does Anyone Really Know What Time It Is?" But, we can forgive them for one dud. Saturday, Aug 13 at 7 p.m. Details here.