Weekend Top Picks for Dec 2-4: Holiday Home Tour, The Magic of Christmas, and More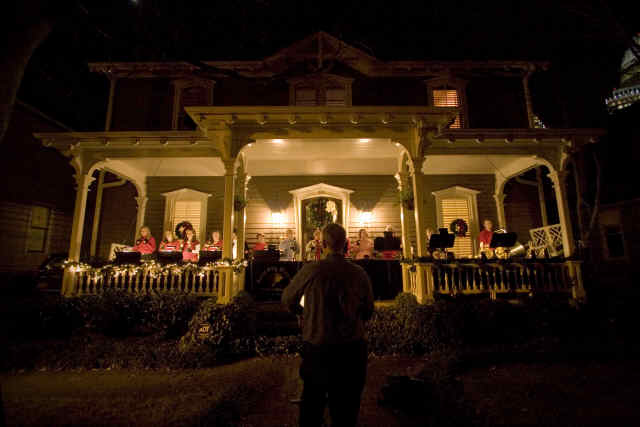 It's beginning to look a lot like … oh, you know.
Celebrate (or escape) the season at one of our best bets for the first official weekend of the busiest season of the year.
Celebrate. The Friends of Fourth Ward Holiday Home Tour celebrates its 34th year with a three-day event showcasing the elegant Victorians, urban condos, cultural institutions, and historic places for which Fourth Ward is known. All will be decked out in holiday finery. Tour (on foot … it's easily walkable!) one of Charlotte's most eclectic neighborhoods on Friday, Dec 2 and Saturday, Dec 3 from 5 until 9 pm and Sunday, Dec 4 from noon until 4 p.m. Tickets are $20 and are available online at www.fofw.org. During tour hours, ticket-holders must redeem their tickets for tour guidebooks at the ticket booth at the corner of 9th and Poplar Streets. The ticket booth is the only location for same-day ticket purchases.
As part of the tour, The North Carolina Dance Theatre will offer sneak peak dress rehearsals of The Nutcracker from 5-7 p.m. on Friday and Saturday and 2-4 p.m. on Sunday. Throughout the weekend, choirs and handbell ensembles will perform seasonal music on the porches of neighborhood homes. Fa, la, la, la, la, la, la, la, la. Learn more at www.fofw.org.
Celebrate. The Charlotte Symphony Orchestra's Magic of Christmas is pure magic. This year, the Oratorio Singers and the Charlotte Children's Choir join Sweetbriar Jam, a young folk group, to perform holiday favorites. You'll be singing right along with them. Friday, Saturday and Sunday. Find out more.
Celebrate. Jazz at The Bechtler gets into the spirit on Friday at 6 p.m. One Friday a month, the museum converts itself into a jazz club. This month, the house band plays jazzy holiday favorites, including Miles Davis's version of "Greensleeves." Learn more.
(Escape.) Not ready to get in the spirit, but ready to rock out instead? The alternative rock band Cake may be just the thing. Friday at Amos's Southend.