Weekend Top Picks for Feb 24-26: Scott Avett Paintings, Sex and God, and More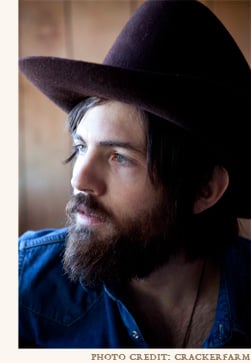 This may just be the most culturally rich weekend so far this year. So. Much. To. Do.
Starting with our BFD of the Month: The Charlotte Jewish Film Festival. The eighth annual festival opens on Saturday with The Round Up. Told from the perspective of one Jewish child, this film is a heart-wrenching recreation of the 1942 roundup of 13,000 Parisian Jews. It stats a couple of A-listers — Melanie Laurent (Inglorious Basterds) and Jean Reno (The Professional). Ballantyne Village at 7:30 p.m. Learn more.
The Ulysses Festival kicks off on Saturday with a free family day at the Levine Museum of the New South. It's a celebration of Russian art and culture with dance, art, food, and more. You can practically see Russia … from your house! Learn more.
Amy Steinberg's Oh My God Don't Stop is at Petra's Piano Bar Saturday evening. Her last performance sold out; be sure to purchase your tickets in advance. Steinberg's act is a one-woman (she plays six characters) show about spirituality and sexuality. It's a comedic, musical romp through two taboo topics.
The multitalented Scott Avett showcases his visual art in Charlotte for one day only. If you like the Avetts Brothers' music, you will not want to miss the justifiably beloved and famous singer's other art form. A frequent motif is Avett's faith journey. Saturday from 10 a.m. to 4 p.m.
There's plenty of great theater going on in town, too. Have you seen Cuttin' Up at Actor's Theatre, Cabaret at CPCC, and David Mamet's Race at CAST?
Film. Theater. Visual art. A freebie. And a musical comedy about God and sex. Get out there, Charlotte. What are you waiting for?