Weekend Top Picks for Jan 6-8: Memphis and More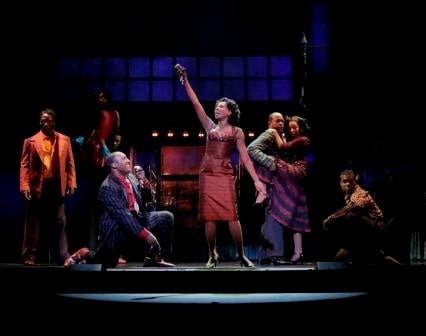 The holiday season can take a lot out of a person. By the time January gets here, many of us are ready to be homebound for a spell. We're tired of the mock cheer the holidays often require. Or, maybe that's just me.
But, don't hibernate just yet, people. Not this weekend. There are some must-see shows worth leaving the house for.
Memphis. The Tony-winning musical celebrates the music of 1950s Memphis and the (relative) racial harmony it helped create. When a white deejay starts playing music by black singers, the white teenagers like what they hear. And they want more of it. Their parents want none of it. So, parents are forced to confront some hateful old stereotypes. And in this show, there's a romance that raises a few eyebrows, given the time and place. Julie Johnson, the actress who plays Mama, told us all about her character and the meticulous details about Memphis and Beale Street the author got right. Fri-Sun at Ovens. Tickets, show times.
You'll leave the theater singing "Memphis Lives in Me" … and knowing Felicia Boswell is a name and a voice you'll be hearing again. Testify!
Charlotte Pops: Disney in Concert. This is an orchestra concert you can take your kids to without having to hear them say, "Can we go now?" Heck, they may be more familiar with the Disney catalog than you. Details.
Last call for Bearden! The exhibitions at both the Mint Uptown and the Gantt Center are about to call it a wrap. Head over to check out retrospectives on the most famous artist Charlotte has ever produced. The Mint Uptown has added an extra incentive to get yourself to the museum; admission on Saturday and Sunday is free. Expect gallery tours, performances, and music as part of "Community Homecoming Weekend." Learn more at www.mintmueum.org